Best Vietnamese Food You Must Try
Today we are going to speak about Vietnamese dishes that will certainly amaze you and may become your favorites after trying them out. We will not only do our best to enlighten you on this topic but also try to ignite your imagination into getting the maximum experience of local cuisine while you are in Vietnam.
What makes food the best
You are probably wondering what kind food can be called the best. So, in this matter, we do our utmost to give you insight into all we know about it.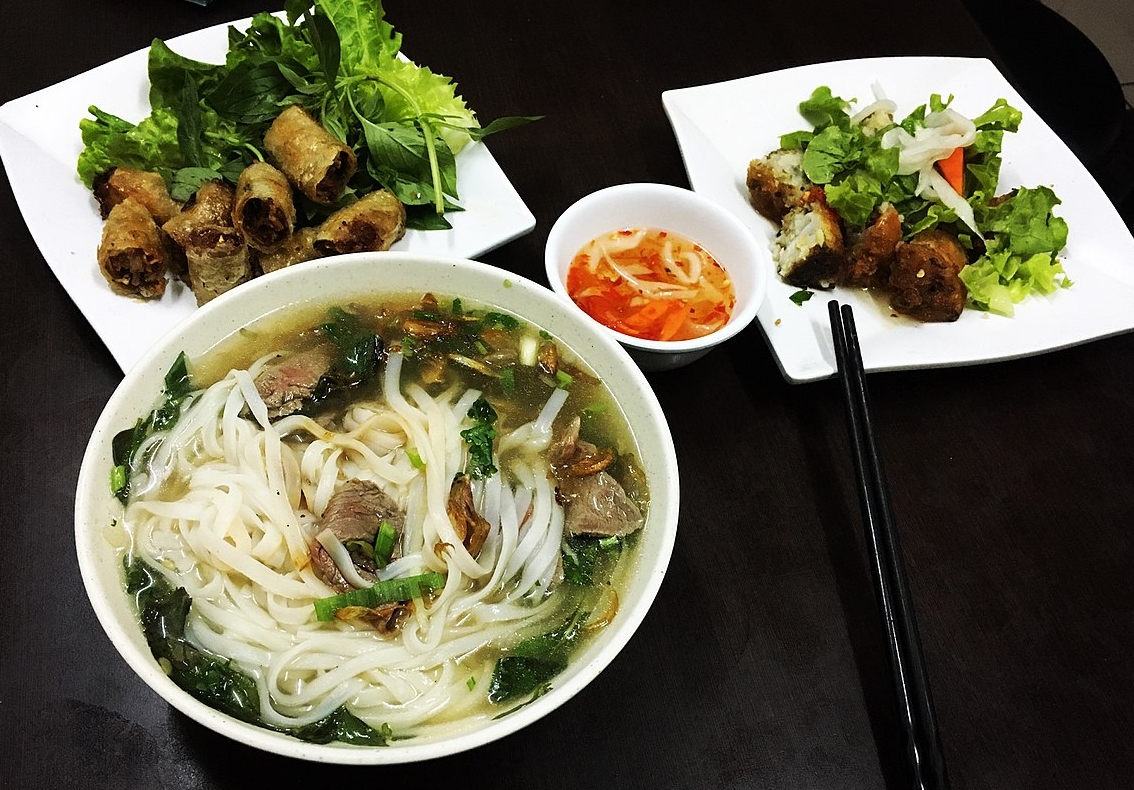 What are the main features of the greatest meals and what sets them apart from the rest?
Ingredients
The dishes can be considered to be the best ones if they consist of the proper ingredients. The top one thing speaking of the importance of the ingredients is freshness. Everything prepared in this cuisine is made of fresh products, such as freshly picked vegetables and live seafood. Moreover, when cooking, they use a relatively small amount of sugar and oil, which creates amazingly delicious and healthy dishes..
It is also worth mentioning five vital ingredients that distinguish Vietnamese food. They are the following ones: chili, coriander, fish sauce, Vietnamese mint, and ginger.
Experts say that a careful approach to the choice of ingredients is what differs Vietnamese cuisine and makes it so special and irresistible. But this is surely not the only feature that sets local food apart and causes a desire to eat it to your full.
Harmony
Not only have the ingredients made Vietnamese dishes so special and so loved by people all over the world. The greatness and intrinsic nature of national cuisine are also driven by its harmony referred to as the whole cooking process. The main feature of Vietnamese dishes is their texture that is obtained during the preparation of meals. Here we mean that many local dishes are left soft from inside but crunchy from outside, which makes your mouth water just from hearing about it!
One more special aspect about Vietnamese food is that locals note matching taste and daytime and also taste and season. Besides, Vietnamese cooks follow the approach of  "the five tastes of the dishes" and know how to combine them correctly. What are these five tastes? Pretty much everyone knows them. These tastes are: sweet, sour, bitter, pungent, and sour.
The cooks in Vietnam have learned to combine all these tastes extremely well throughout the years and this is why the tourists get amazed when they get acquainted with local cuisine. From the very first tasting experience, most Vietnamese dishes become the favorites for the majority of tourists. If you don't believe this, just go ahead and try this out!
The dishes you must try
If you have firmly decided to visit Vietnam, plan your experience of local cuisine, and seek to try out the most special local dishes that are just an absolute must. They will bring you great joy and aesthetic pleasure and you will certainly remember these tasting impressions for the rest of your life.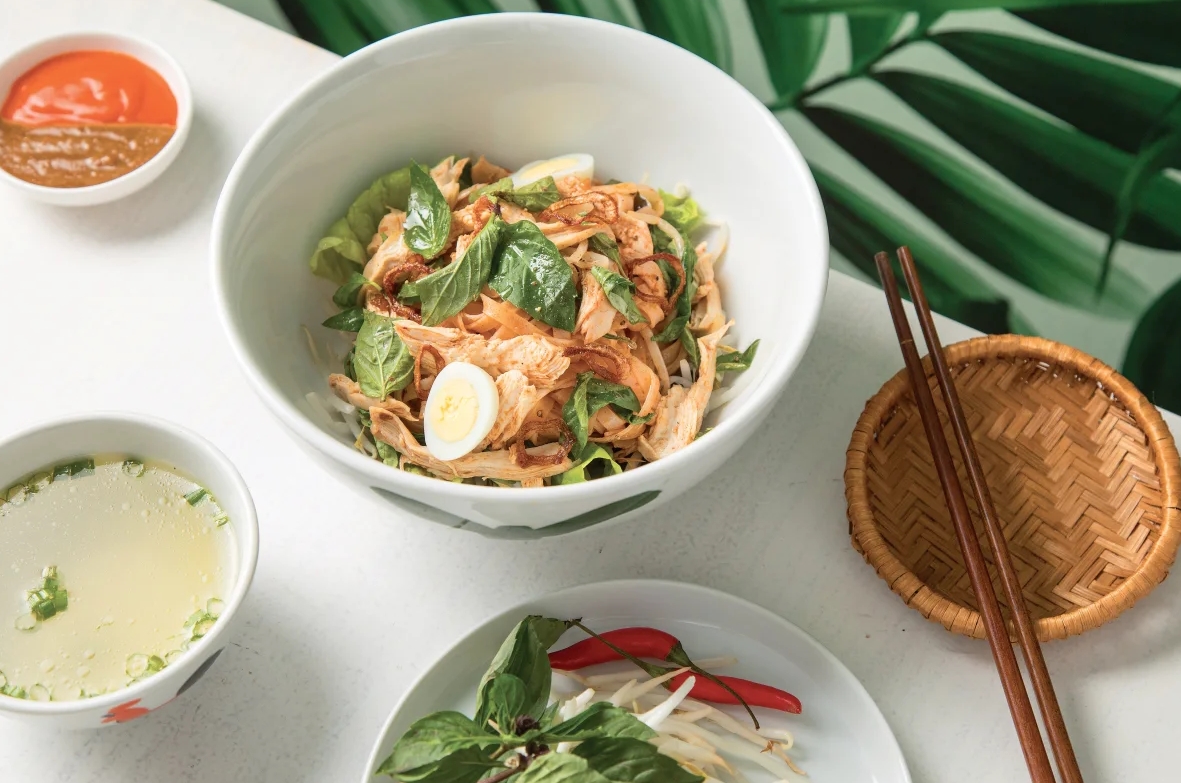 Hot dishes
Firstly, let's have a look at the best hot Vietnamese dishes. They will make your mouth water and lead to the richest taste impressions possible. So, let's begin!
Pho, or noodle soup
This one got extremely popular among tourists recently. Its main ingredients are broth, herbs, meat (normally it's beef), and rice noodles. It doesn't only taste good but also looks attractive as a dish. In various regions, it's served in different ways. This soup is considered to be street food.
Banh Mi, or a vegetable sandwich
Note that it's a vegetable sandwich, and if you enjoy veggies, you will especially like it. Actually, the word Bahn mi itself means bread. This sandwich can be cooked in various ways, but normally its ingredients are represented by veggies (cucumbers, coriander leaves, radishes, and pickled carrots), meats, and condiments. The seasonings typically include Maggi, mayo, chilis and chili sauce. So, get ready for a bit of a spicy taste!
Ca Kho To, or caramelized fish
This is what we meant by the combinations of tastes. Sounds very unusual and tempting, right? We think just the same. This dish is very popular and Vietnamese often eat it with white rice and vegetables, which serves as proof of healthy food again. Caramelized fish is usually cooked in clay pots, which looks especially good and is very convenient for those who enjoy its taste.
Bun Thit Nuong, which is noodle with pork
One of the most loved dishes across Vietnam. After this one, you definitely won't feel hungry! Pork isn't just boiled or fried but grilled, which makes the dish especially tempting. This food also includes plenty of vegetables, such as mint, salad, and basil. There's a special dressing, which adds more taste to the meal. Vietnamese have also created plenty of variations for this dish, which will amaze you by the richness of taste.
Bun Cha, or rice vermicelli with meat and herbs
As you can see from the name and description, there might be some similarities with the previous dish. Certainly, it's also about including rice vermicelli. This one has its roots in Hanoi. Except for noodles and pork, this one includes dipping sauce and plenty of herbs. The dipping sauce is extremely rich in taste for a simple reason: it contains many great ingredients, such as lemon juice, chili, fish sauce mixed with sugar, vinegar, garlic, and stock. So much, yum!
Banh xeo, or pancake with pork, shrimps, and beans
This tasty pancake is made of rice. It is very crispy, and that's the main reason why so many tourists like it. The name certainly has an explanation: it is connected with the sound made when the rice batter is poured into a hot skillet. This meal doesn't refer just to Vietnamese cuisine, it also gained huge popularity in Cambodian cuisine.
Desserts
Oh well… Just this one word makes so many people dream of having it immediately! It's hard to find people who demonstrate their indifference to the desserts. And Vietnamese cuisine is ready to offer you many of them. So, let's start exploring.
Bang Dau Xanh, which is mung bean pastry
The main ingredients of this dish are the following: vegetable oil or pork fat, sugar (it's impossible to imagine the dessert without it), mung beans, and flavorings. The best kind of drink to have with it is certainly green tea or lotus tea if you like such.
Che Ba Mau (three-color dessert)
We bet that the description three-color has already made you rather curious. The matter is that the colors are green (contains jelly pieces), yellow (mung bean paste), and red (adzuki beans). Looks very impressive! And of course, when you see it, you wish to try it right away. Moreover, it contains coconut milk, which is an irreplaceable attribute of Asian cuisine.
Banh Tieu (hollow doughnuts)
Doughnuts are thought to be a feature of US cuisine but, as you can see, it's not only the American stuff. Moreover, these doughnuts don't look like the American ones at all. They are deep-fried, and for this reason, contain plenty of oil, but the taste is worth trying them anyway.
Exotic food
A trip to a country like Vietnam is impossible to imagine without trying out a couple of exotic dishes. Well, you may choose not to do this, but in this case, your journey to this amazing Asian country will be just considered to be incomplete. So, let's see what exotic stuff Vietnamese have and what you might try there.
Snake/ scorpion wine, or Ruou thuoc
Sounds crazy, right? Well, but it's definitely worth trying! One of the extremely significant features is that it can improve your health. The concentration of alcohol in such a drink equals approximately 45% and sometimes can even be even higher. It's better to drink such stuff before having a meal.
Turtle or crocodile meat
Some people might think that eating this kind of food is unsafe. Trust us, Vietnamese folks often eat it and nothing bad happens to them so it's totally okay. If you are ready to explore new foods and tastes, this thing is just for you!
Other foods
There's some more interesting stuff we haven't described here but would very like to mention. So, let's look through them. These are:
Sandwiches, like Phi Bahn Mi;
Spring rolls, for instance, Goi Cuon;
Beverages, like rice wine;
Salads (Goi is the most noted one);
Fruits, which will make your rest even more pleasurable.
Street-eating
As long as you walk along the streets in Vietnam, you can see plenty of street food on your way. Don't be afraid to try the food there, in most cases, it's safe, extremely tasty, and of high-quality.
Best Vietnamese restaurants
Vietnamese restaurants and cafes amaze the tourists by their amount. The best Vietnamese restaurants have a wide choice of dishes on their menus and serve a kind of food, which makes you come back and try it again.
Among the best restaurants in Vietnam, we can point out Den Long, Vietnam House Restaurant, Anan Saigon, and Hanoi Garden Restaurant. If you choose them, you aren't going to complain.
Eating at home
This is also a good choice. You can either cook Vietnamese food yourself relying on the recipes from the Net or have it in Vietnam if you are a guest in somebody's house. Both options are great if you would like to try something new.
FAQ
Here we introduce some most relevant questions which usually interest the tourists.
Is Vietnamese food healthy?
Why is Vietnamese food so good?
What is the healthiest Vietnamese food?
Is Pho good for losing weight?
What should I order at a Vietnamese restaurant?
In conclusion, Vietnamese food is extremely good and there's something for everyone. Just don't  be afraid of experiencing new flavors and dishes!