Best Restaurants in Saigon (Ho Chi Minh City)
As the largest city in Vietnam, Saigon is often overwhelming to newcomers. The hectic traffic and oppressive heat often lead visitors to ask: "What should we do here?" The answer to that question is simply, "eat."
Shaped by centuries of foreign invasion, rebellion, war, and globalization, Saigon has emerged as a culinary melting pot, a blending of flavor and history. The city revolves around food and the ever-expanding curiosity of its peoples' palettes. New variations of old recipes, as well as a stream of foreign cuisines, are constantly finding their way onto the city's tables. And while the street food vendors remain, kings of Saigon's culinary scene, recent years have seen an influx of innovative and delicious restaurants. After scouring the city's streets, alleys, and sidewalks for the best food in Saigon, we have compiled a list of the seven best restaurants in the city.
We tried to include a mix of gourmet and casual dining, as well as Vietnamese and foreign cuisines.
1. B3 Steakhouse
Address: 90 Nguyễn Huệ, District 1
Hours: 3:00PM – 11:00PM
Website: http://b3steakhouse.restaurantsnapshot.com/
FB/b3steakhouse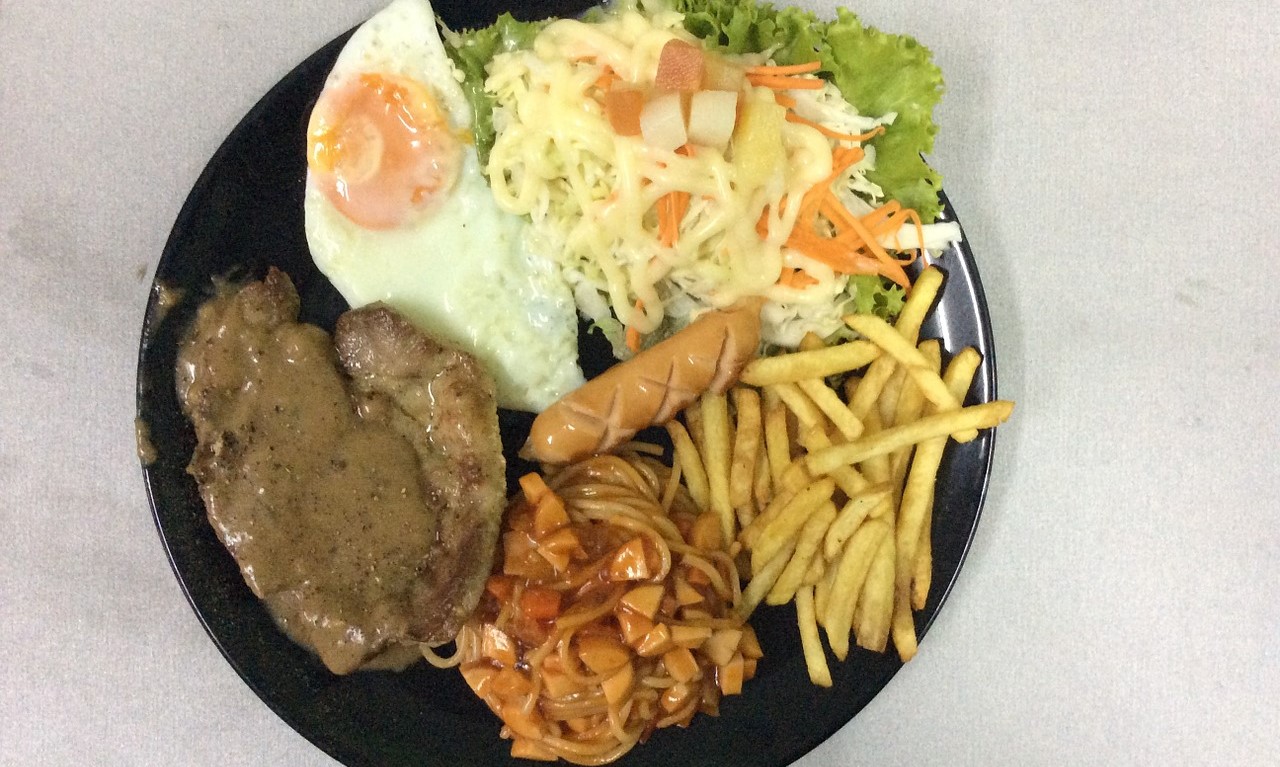 After opening in 2016, B3 Steakhouse & Craft beer quickly established itself as one of the best restaurants in Ho Chi Minh City. Nestled upstairs in a small building on the historic Nguyen Hue street, B3 masterfully blends gourmet food with the ambiance of your favorite neighborhood bar. The menu illustrates what B3 stands for beef, beer, and buddies. The meals are entirely customizable, as you can choose a prime cut of grass-fed, New Zealand beef, coupled with your choice of sauce and side dish. At the bar, dozens of local craft beers are on tap, and should you find yourself with a group of friends, the menu also boasts sharing platters, appetizers, and an impressive wine list.
Lastly, and most importantly, it is one of the most consistent restaurants in the city. Every steak is cooked to perfection and in a timely manner and presented beautifully. Do yourself a favor and check out the great work B3 is doing.
2. Hum Vegetarian Lounge & Restaurant
Address: 2 Thi Sách, District 1
Hours: 10:00AM-10:00PM
Website: https://www.humvegetarian.com/
FB/hum.vietnam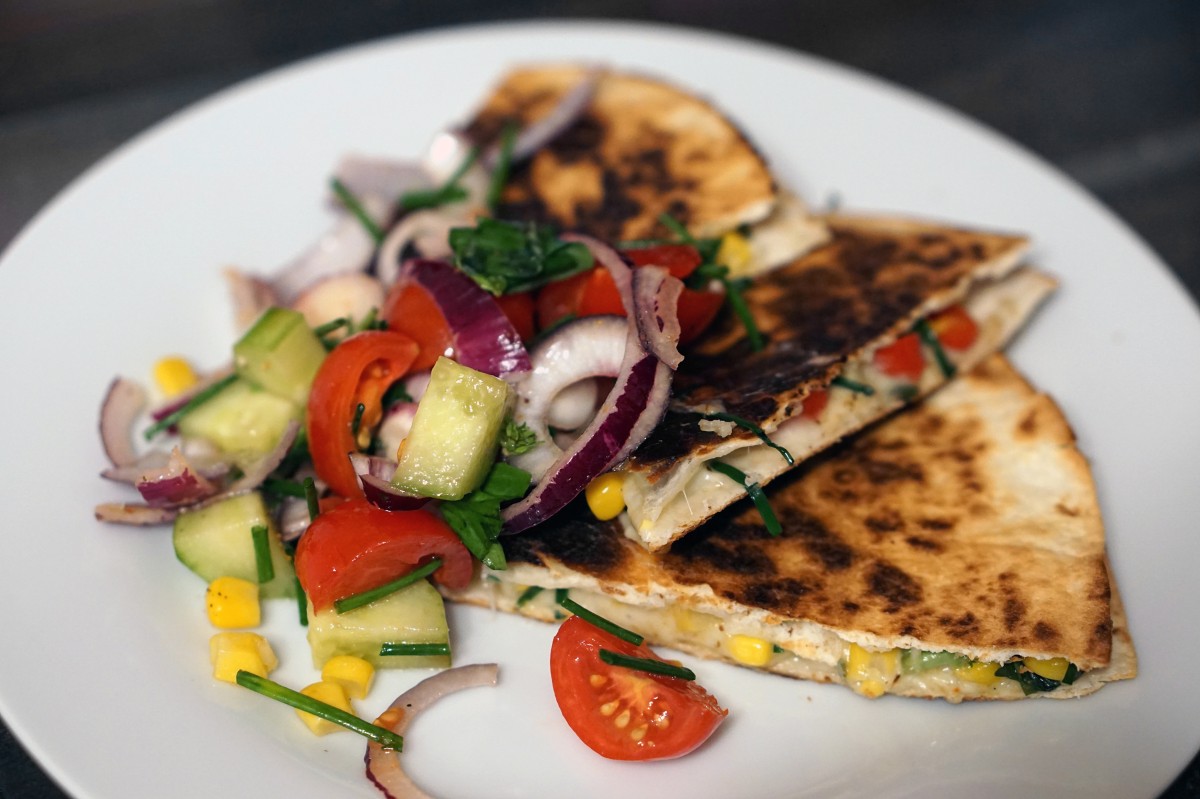 Hum is a great restaurant, whether you are vegetarian or not. The dishes and decor are both exceptionally well-thought-out and executed, allowing for the ultimate dining experience. Set in a lush ambiance of trees and waterfalls, the restaurant boasts a substantial menu, including the banana blossom salad, steamed mushroom in coconut, artichoke hot pot, and the sautéd baby broccoli and chickpeas.
Even better, the lounge serves some of the most surprisingly delicious and healthy cocktails in the city.
In essence, Hum is a brilliant display of both Vietnamese cuisine and aesthetics and is a great venue for anything from a romantic dinner to a group event.
For vegans, we recommend reading this article about "best vegan travel destinations".
3. Chikara
Address: 8a/h1 Thái Văn Lung, District 1
Hours: 5:00PM – 12:00AM
FB/gyoza.chikara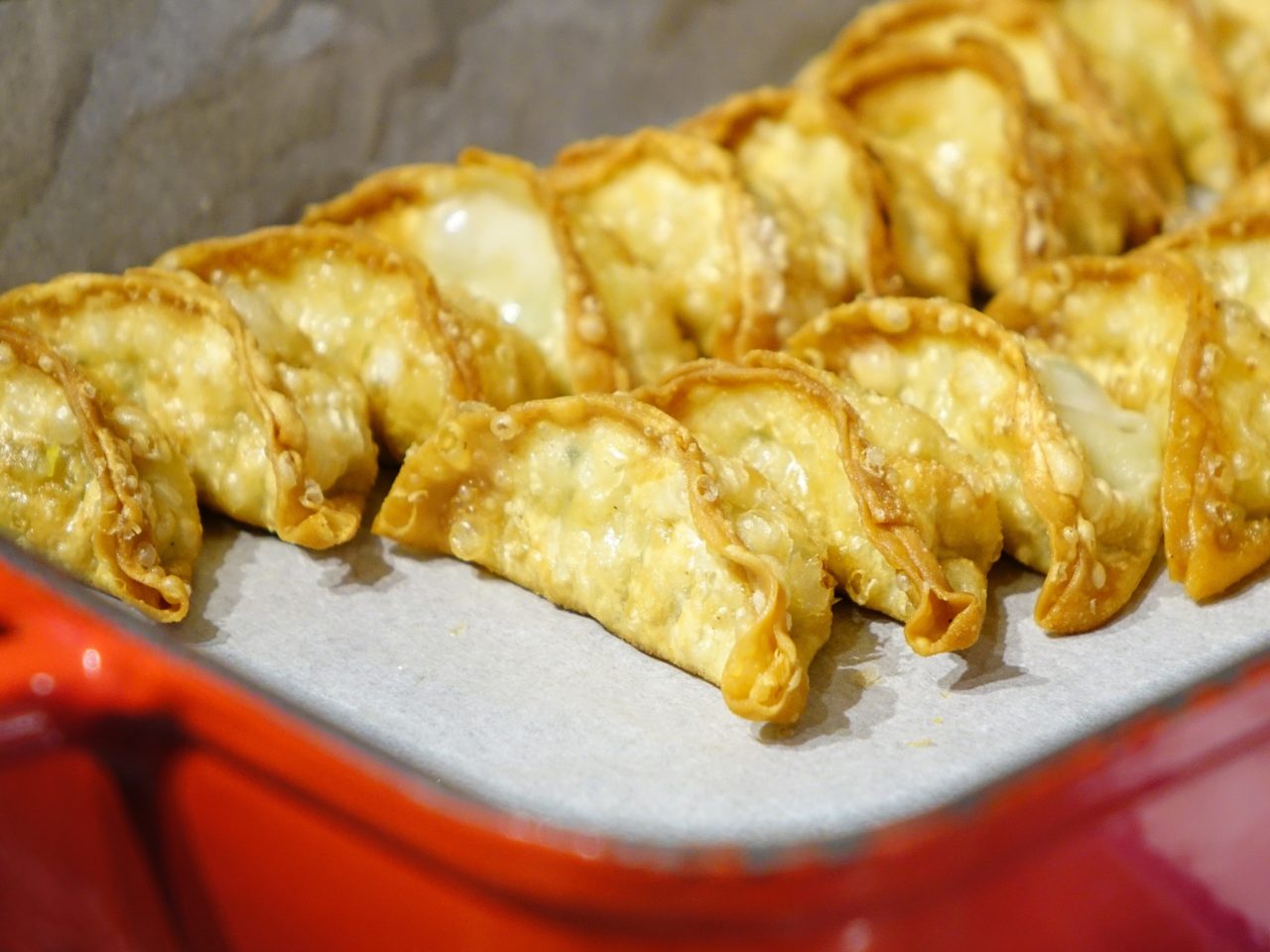 Deep in the alleys of the Little Tokyo District, amongst the whiskey bars and massage parlors, is a small izakaya performing culinary miracles. Chikara specializes in gyoza, both the traditional pork-and-chive dumpling, as well as the more innovative pizza gyoza. However, the menu as a whole is a glimpse into the genius of Kaz, the Japanese-born head chef. Eating at Chikara is a whirlwind of creativity, bold flavors, and friendly conversation. When he's not creating new masterpieces on a plate, most notably, the best-fried chicken in the city, he's thinking of what he's going to make next.
There is also an extensive drink menu, as any good izakaya should have. Throw in some ice-cold Sapporo draught, plum wine, or sake, and you have a perfect night out in Saigon.
4. Quán Ăn Hàn Phố
Address: 14/40D Ky Dong, District 3
Hours: 6:00AM – 10:00PM
Central Vietnam is home to uniquely delicious dishes that are sometimes difficult to find in Saigon. Luckily, there's a hidden gem in one of the city's interwoven alleyways. The building itself is unassuming; a typical Saigonese house with business being run off the ground floor. A half dozen metal tables, adorned with chopsticks, spoons, a communal jar of something fermented and spicy, and little else. The kitchen is tucked away in the back and is run by several generations of a central Vietnamese family, all of whom have mastered their regional specialties.
The menu is a hodgepodge of uniquely delicious concoctions, like baby clams, sardine spring rolls, and jackfruit salad, but the star of the show is mì quảng, a turmeric-based noodle soup with your choice of chicken, pork, fish, or even frog!
Unlike most noodle soups in Vietnam, MQ is served with the noodles and broth in separate bowls. This allows you to add the perfect amount of the magical broth to each bite.

Saigon can be very expensive! We suggest you booking your stay in advance.

[tp_hotelmap_widget coordinates="10.771502, 106.698359″ width=500 height=250 zoom=12 subid=""]
5. Ngon Villa
Address: 193 Hai Bà Trưng, District 3
Hours: 4:00PM – 10:00PM
Website: https://saigon.ngonvilla.com/
FB/ngonvillasaigon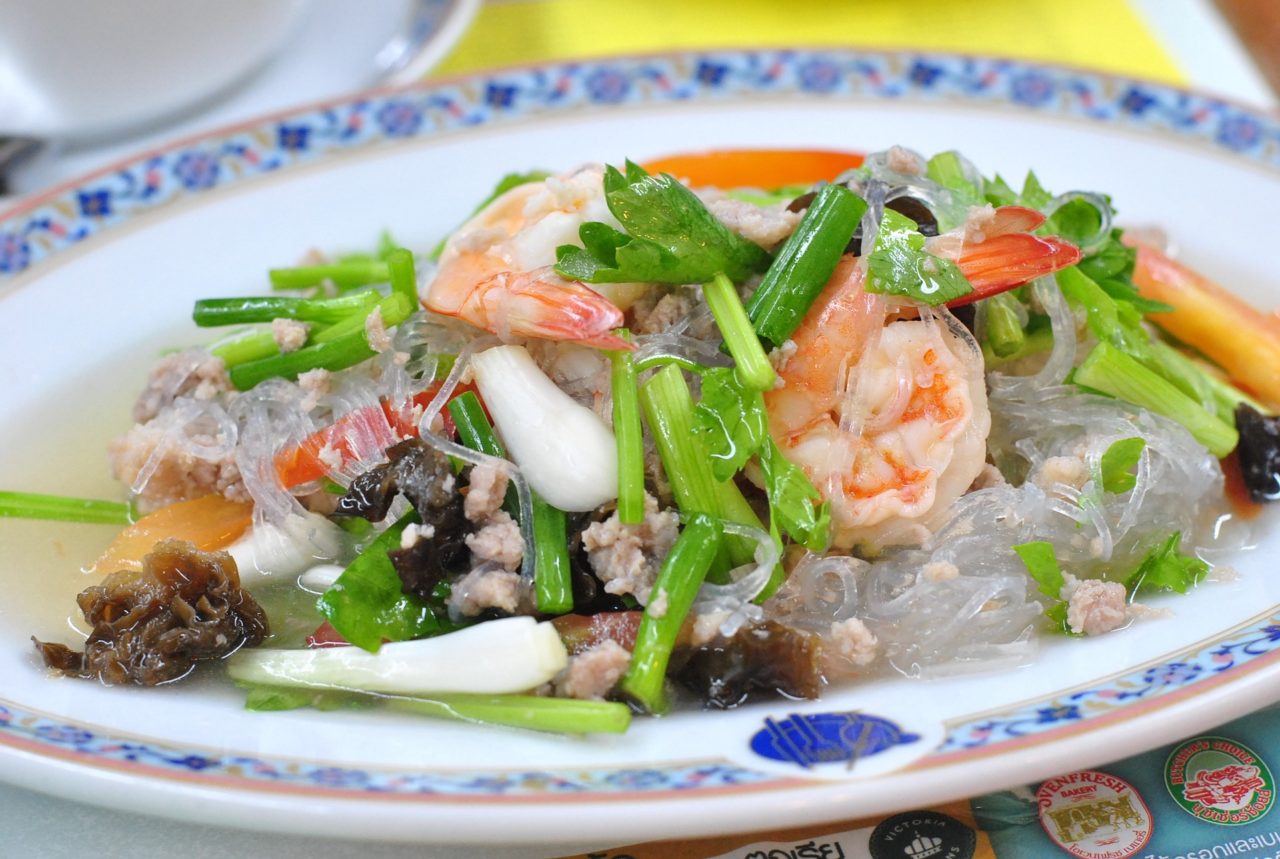 Ngon Villa offers a consummate blend of traditional Vietnamese dishes with modern techniques and presentations. Located in the heart of Saigon's business district, the restaurant's serene decor allows for an escape from the city's mayhem. Surrounded by lush gardens and an antique-clad interior, diners can enjoy superb Vietnamese cuisine the way it's meant to be.
The concept of Ngon Villa is unique, as diners can choose between the "All-You-Can-Eat" set menu or order from a wide variety of a la carte options. In the kitchen, a team of innovative chefs and cooks are constantly finding new ways to cook and present the classic dishes of Vietnamese cuisine.
When you inevitably fall in love with the food at Ngon Villa, you can sign up for one of their incredible cooking classes, so you can recreate their delicious meals at home!
6. Pizza & Bia
Address: 193 Điện Biên Phủ, District 3
Hours: 11:30AM – 10:30PM
Website:
FB/pizzaandbia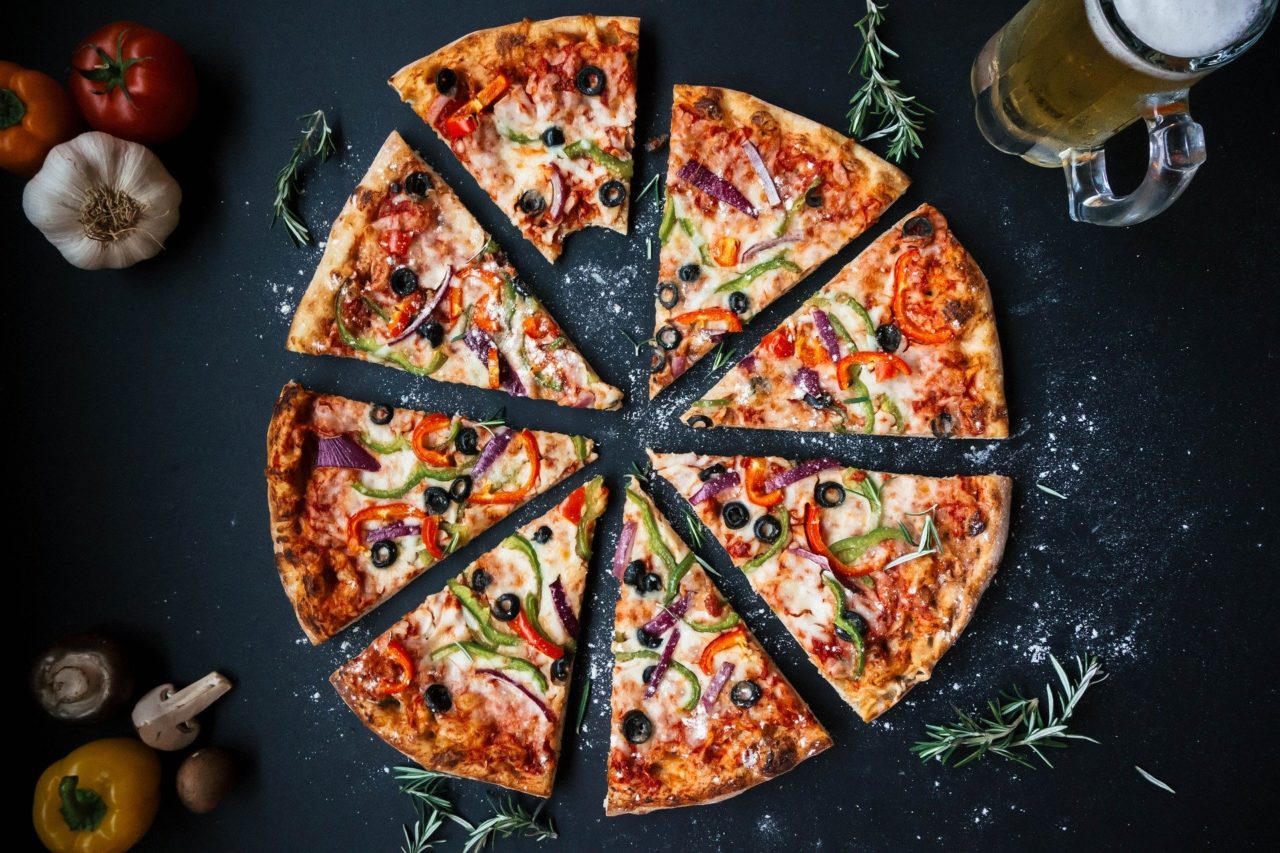 Finding good pizza in Saigon has historically been a difficult venture. However, thanks to Vy Nguyen, that is no longer the case. After learning how to make pizza in Italy, Vy returned to Saigon and opened her pizza shop. Pizza & Bia fuses fresh ingredients (both from Vietnam and imported) with Italian tradition to make uniquely delicious pies, such as the Banh Mi Pizza, which includes pork belly, pickled carrot and daikon, sliced cucumber, and chopped chili.
Despite the sometimes unusual toppings, Pizza & Bia is a legitimate pizzeria, focusing on good ingredients and perfected technique. The other half of their greatness revolves around the artisanal pairings of their pizzas with craft beer.
They also deliver anywhere in the city, making a pizza night as easy as it should be.
7. Kau Ba Quan (Vietjun Fusion)
Address: 85 Hoàng Sa, District 1
Hours: 11:00AM – 11:00PM
Website:
FB/KauBaQuanOfficial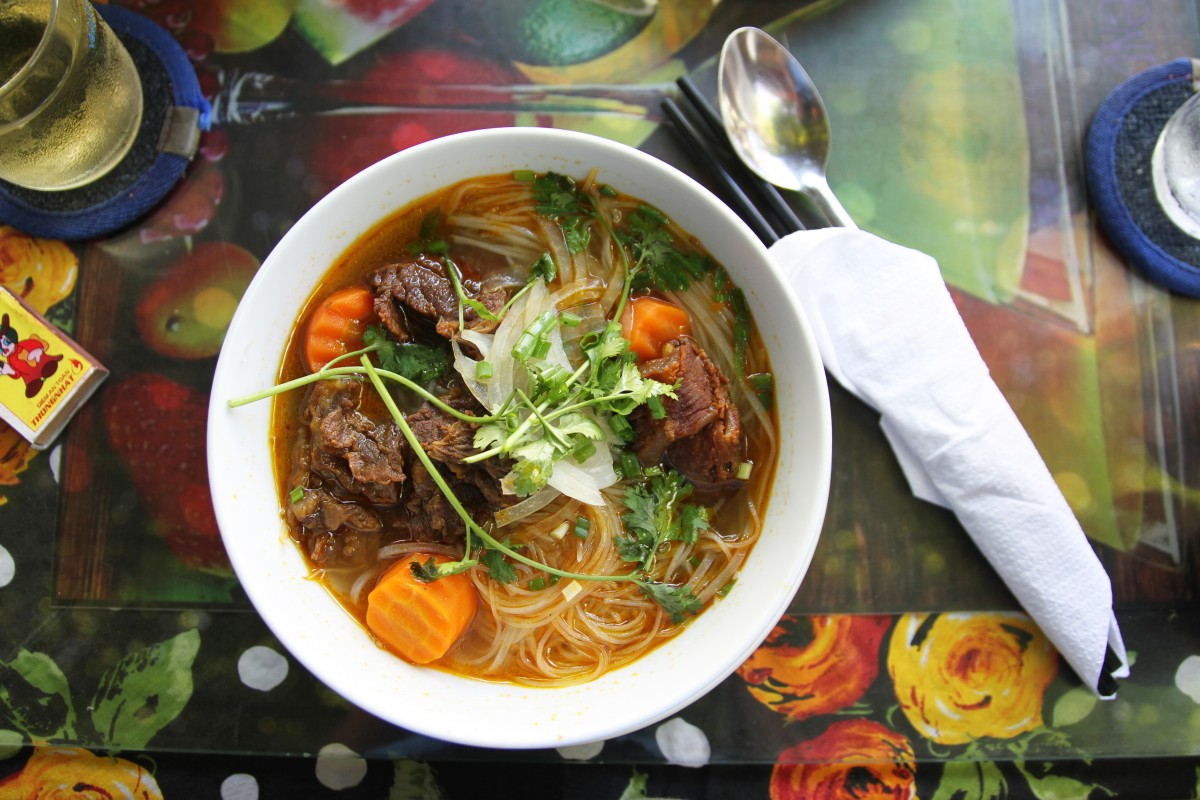 Made famous by Netflix docuseries like Ugly Delicious and Somebody Feed Phil, Kau Ba Quan is both a culinary and historical gem. Brilliantly fusing Vietnamese and American Cajun cuisines, the head chef has brought one of the most interesting culinary movements into the mainstream. Located on Hoang Sa street, overseeing the bucolic Nhieu Loc-Thi Nghe Canal, diners enjoy uniquely bold dishes, such as crawfish boil, sous vide chicken, and beef and wasabi salads.
And it almost never happened. Chef Nickie Tran was thrown into the kitchen on the restaurant's opening night, as the chef she initially hired never showed up! Since then, she hasn't looked back and is now expanding her empire to the United States.
As a city entering the age of modernity, Saigon is always changing, as well as its food. New, brilliant restaurants are opening every day, while the established ones continue to serve some of the most delicious food you will find anywhere in the world.
So, get out there and experience as much of it as you can. Bon appétit!