Vietnam Airlines
Vietnam Airlines is the most important airline company in Vietnam that does most of the commuting to and from the country. It is considered the flag company for Vietnam.
What is Vietnam Airlines?
This airline, as the country's flag carrier company, was founded in 1956. Then it was called Civil Aviation, but since then, it has acquired many relations and is now able to send planes to 30 different destinations, including European and Oceanian countries. The airline boasted carrying 70 percent of all travelers inside the country in 2012. At the same time, it carried over 40 percent of the passengers traveling to and from the country.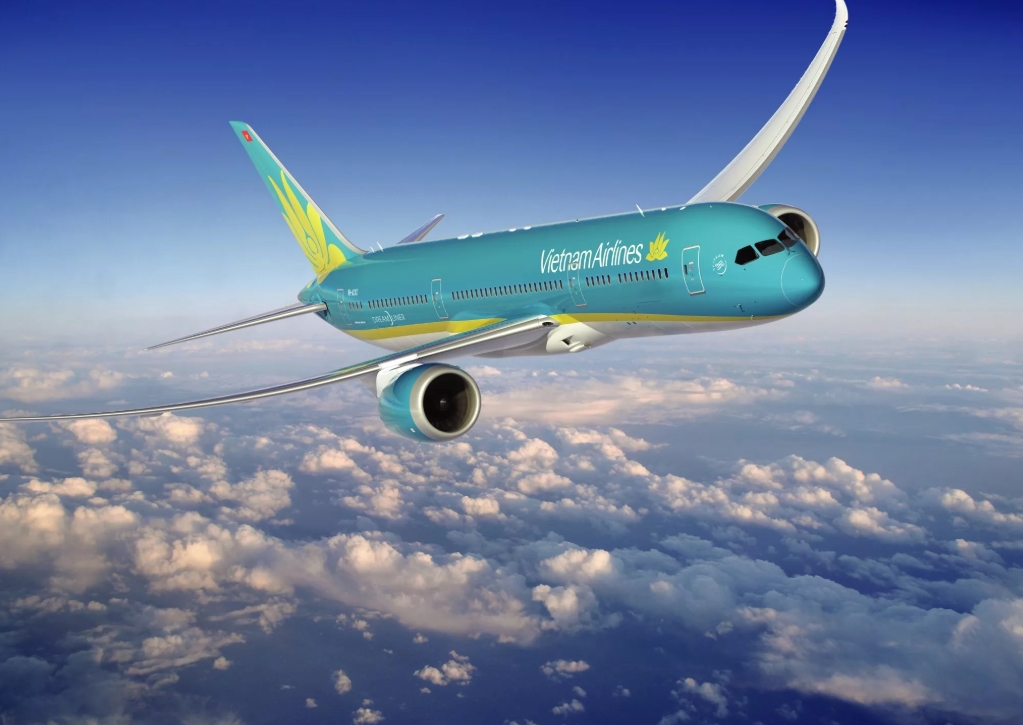 The plane company has 92 aircraft overall, and there are Economy, Business and Deluxe seats available.
General information and history of the company
This company first originated in 1956. It was established in North Vietnam and was known as Civil Aviation. It had very few planes then – only two Il-14s.
After the war, the company began expanding, and in 1976 was offering trips to Beijing. Then it became known as the General Department of Civil Aviation. It was a full scale company then, and it offered trips to 21,000 passengers annually, two-thirds were internal passengers, and the rest traveled between countries.
In 1978, the brand began offering trips to Bangkok, and in the 1990s, a whole assortment of Asian countries had airports that Vietnam Airlines traveled to – Hong Kong, Singapore and the Philippines.
The company has continued to add routes and new planes since 1990, growing to its current size. It is expected that the brand will keep growing, and its ambitions are pretty wide. It currently owns a few very large planes, such as the Boeing 787-9 bought in 2015 and the Airbus A321neo, purchased in 2018.
The company intends to expand its business further. It is going to add more planes and is scheduled to own 110 crafts by the end of 2020. This alone will make it the second biggest aircraft company in Southeast Asia. The airline currently does not offer any commutes to the United States. However, they expect to build such routes soon, as over 1.2 million Vietnamese live there.
Comparison with other Asian companies
This airline company has a number of competitors, among which are Jetstar, VietJet and HKExpress. These brands are just as good as Vietnam Airlines when it comes to traveling to other Asian countries, but Vietnam Airlines has more directories overall. It is also better in getting you around Vietnam.
Vietnam Airlines offers the most inside-country travel, and it caters to people traveling within Vietnam. This is especially true for Vietnamese New Year, when people expect to get over to another part of the country quickly.
On a list of 100 best airline companies, Vietnam Airlines ranked 50th, so that puts it above many other brands. This alone shows it is a pretty good airline.
Where can I travel with Vietnam Airlines?
Vietnam airlines travel to a wide variety of destinations, and they go to 20 countries.. Most of the destinations are located in Asia, and China has the most places where Vietnam Airlines land. Hong Kong, South Korea, Japan, and Taiwan are also popular countries to travel to from Vietnam. Many of the planes owned by the company are oriented for inside country travel, so there are many airports inside Vietnam that you can go to. The Philippines are also a possible destination.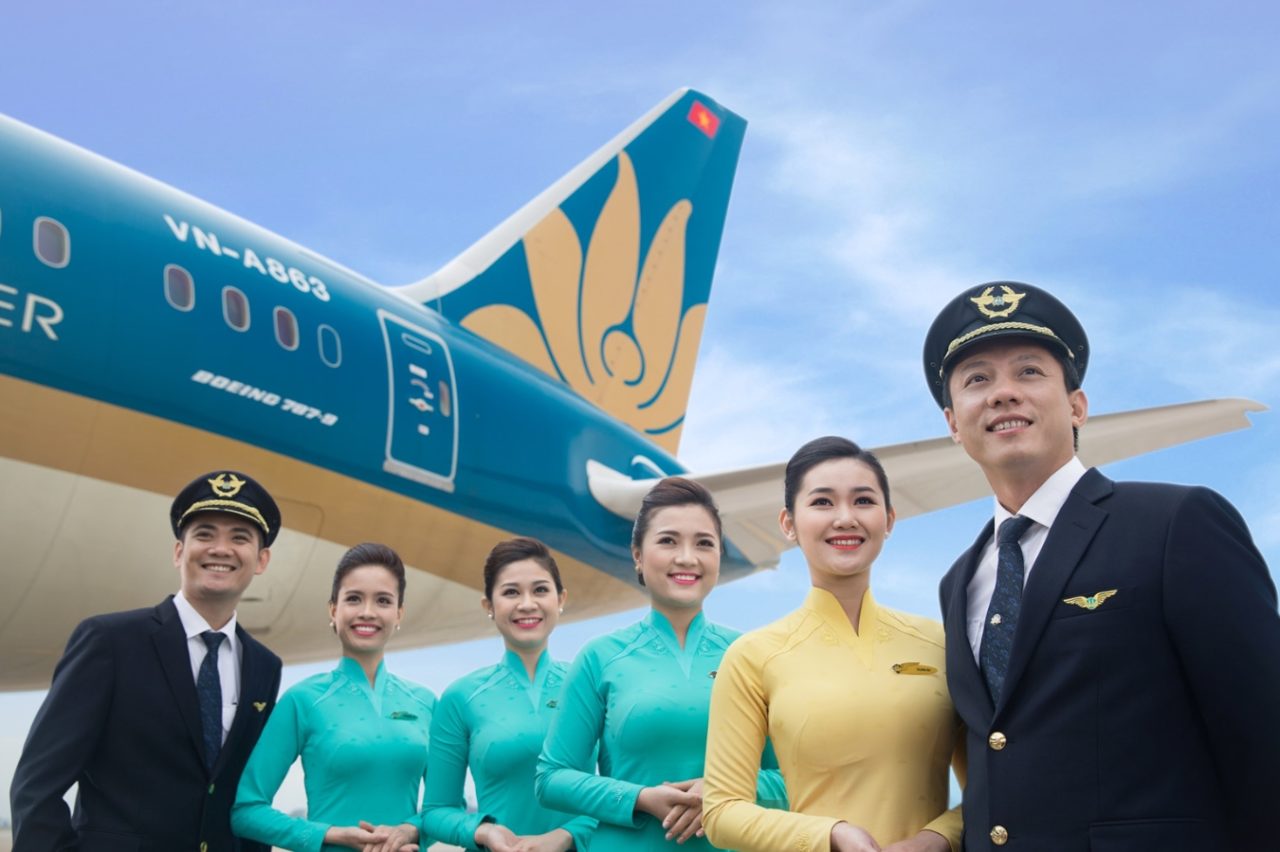 The airline offers many airports inside the country, as it caters to inside-country travel. There are 21 airports inside Vietnam that the company is willing to take people to.
However, a few airports are located outside of South Asia, and Vietnam Airlines can also take you to Dubai in the Arab Emirates, Berlin and Frankfurt in Germany and Paris in France. Recently, the company has also opened a new route to London, making it possible to directly travel to and from England.
There are currently no routes directly taking passengers to the USA, but Vietnam Airlines is working on making it possible to get there. By the end of 2020, they expect to make it possible.
Overall, there are 43 airports outside of Vietnam that this company can take you to.
What service can I expect?
You can expect high-quality service in most cases. Popular review aggregators show an average score of 6-7 stars out of 10 possible. This is a pretty good score, and most customers praise the price to value ratio. Simply put, you can expect to get fairly good service for an acceptable price.
Some of the things customers praised were seat comfort, which is rated as good, and food quality, which, too, rated 4 stars out of 5. Things that are not so good are on-board entertainment.
Staff is often praised as friendly and communicable people, provided that you speak their language. However, some customers have found it difficult to communicate with them, giving the staff a rating of three stars from a possible 5 stars.
Customer care
Vietnam Airlines will try to provide good customer care because they have already established a good image and try to keep it up.
To that end, they have staff that speak English and other popular languages, and also offer great places to stay while you are waiting for your plane.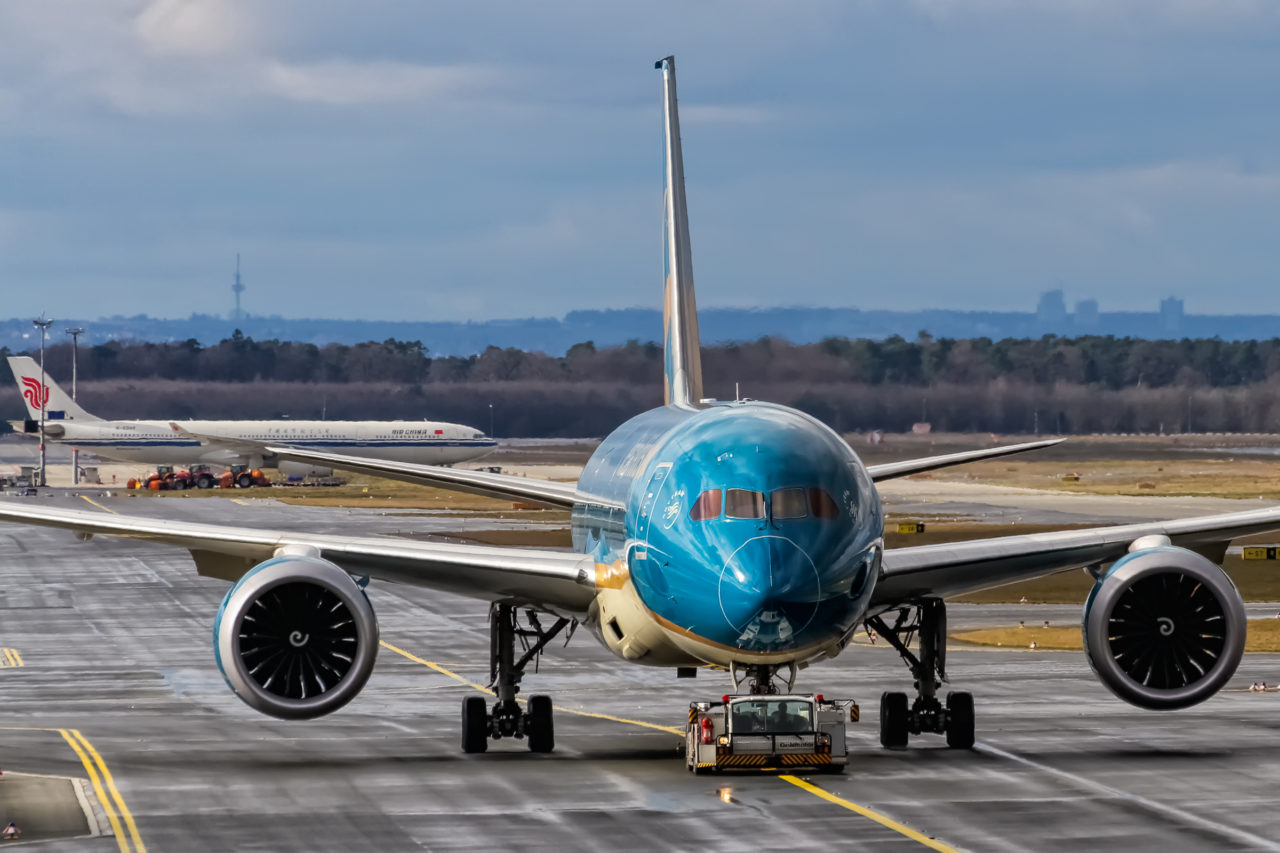 Most airports used by this company are very well-equipped for customer care, and places, such as the Lotus Lounge are built with their help. Airports used by Vietnam Airlines offer many comforts, such as quality decorated rooms to stay in, good meals, friendly and understanding staff, and a business area with computers and internet access.
All airports have access to free wireless networks and have televisions with wide screens. Also present are smoking areas and places to charge your phones and other equipment.
What is available for meals?
You may choose a wide variety of foods, and there are both alcoholic and nonalcoholic beverages included for drinks. The food is available in large quantities, while maintaining fairly good quality. There are many different meals for the main course. Premium class passengers have a wider variety available, and their meals are served with a bun of soft cheese.
Meals from Vietnamese cuisine are offered, along with meals from other cuisines.
There are many possible meals on the list, but you may request specific food to be prepared ahead of time.
Dinner and lunch have a similar assortment of meals available, but you have cake available for dinner. However, you can decide on a schedule beforehand to decide what you want to have for meals. The schedule can be sent a week beforehand.
How baggage is treated?
You can take a bag up to 23 kilograms in weight onboard if you are an economy class passenger. The same weight limit applies for passengers on Premium Economy seats. Business-class passengers can take up to 32 kg.
The sum of the three dimensions may not exceed 158 cm. You get this by totaling height, width, and length. It is prohibited to bring any dangerous items with you, such as explosives, toxic substances, and weapons. The rules are no different than at any other airport.
Your pet may travel with you as cargo, if you have a kennel or pet container. Otherwise, if your pet is a service dog, it may ride in front of you in the cabin.
You can purchase excess baggage online. This helps you save money and makes life easier. However, if you unexpectedly find out you have excess baggage, you can purchase it right on the spot in the airport.
Anyone can purchase baggage. It is eligible for anyone except 2-year old children. The baggage must be purchased no less than 6 hours before departure.
The bags you purchase must have a standard size and comply with the rules. You are allowed to buy no more than 10 additional bags.
Special service
Many special services are offered by the company; however, most need to be booked beforehand.
One of the most requested services is special meals. These are specifically tailored to your preferences and need to be booked at least 24 hours before you fly. However, in some cases, as with Kosher meals, you have to book them 72 hours before the flight occurs. If the airport does not have a dedicated dining area, a special meal may not be prepared.
Another important service is taking a baby stroller with you. This is applicable if you have a baby less than two years of age with you. A stroller counts as cargo and is checked in with the rest of your cargo.
If a passenger is disabled, then the flight company will offer many free services. If he is using a service dog or a wheelchair, then these will be transported with him free of charge. The service dog may be taken in the cabin.
Passengers that require extra oxygen  may also request to have an oxygen tank brought to them.
Comfort level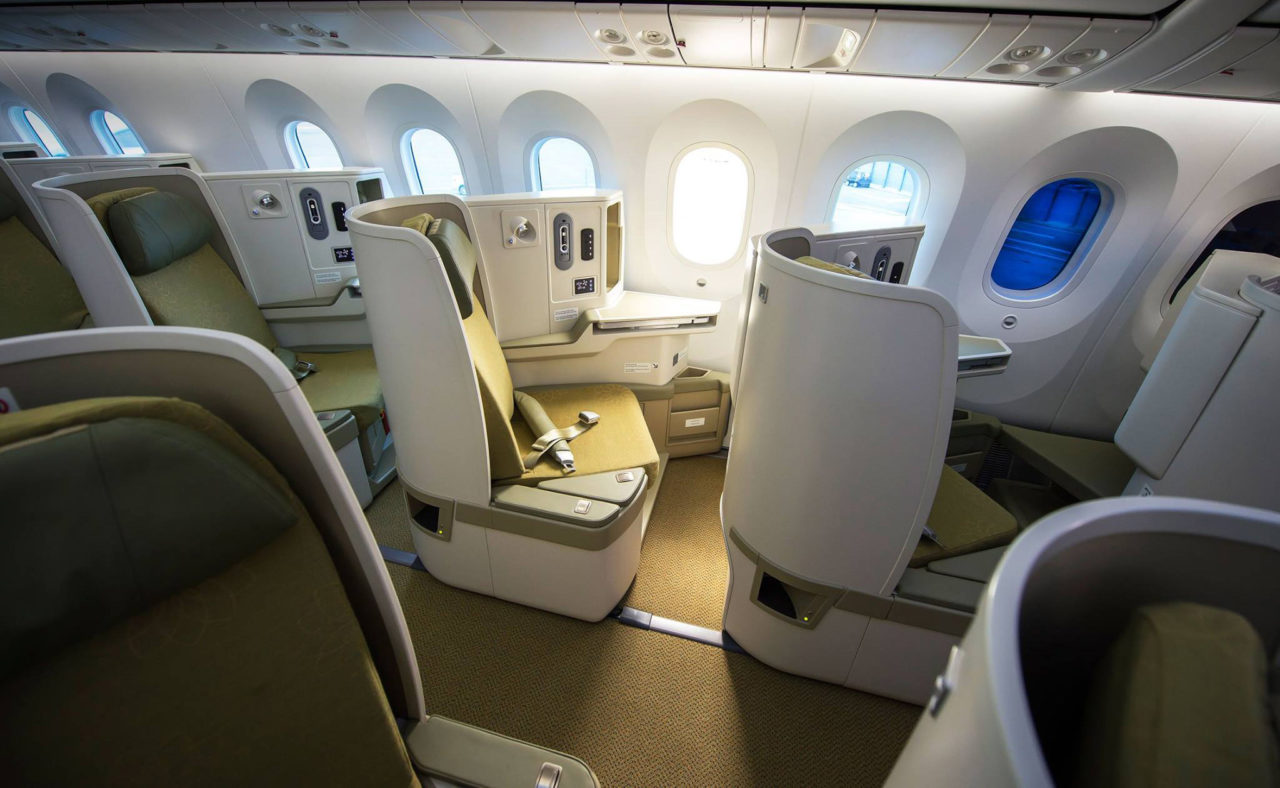 This airline company is considered one of the most comfortable in the world, and the cabins are fairly spacious. The seats are also wider than the average ones, and you are allowed a large recline. Legs also have a lot of room, and you have access to a customizable footrest.
Economy class seats are 81 centimeters wide. Premium seats are much wider, being up to 107 cm in width.
Economy class seats are less comfortable than Premium, so you do not have as much space as you would want to, and sleep is not as comfortable either. Therefore, Economy class is not really recommended for long-distance travel, and you are advised to invest in a Premium Economy seat, which usually turns out to be 30-60 percent pricier than the Economy class.
Overall, it is recommended to use Premium whenever you can because it is cheaper than Business Class, while it offers a lot of the same advantages. Premium also has some interesting advantages, such as access to more restrooms where you are given free premiere-brand cosmetics.
The seats on the Premium part of the plane recline up to 8 inches versus the 4-inch recline of the Economy Class seat.
Hot meals will be served on any flight longer than two hours. On flights over 90 minutes long, you may request snacks.
FAQ
Is Vietnam Airlines a budget airline?
How long is a flight to Vietnam?
Is Vietnam Airlines safe?
What planes does Vietnam Airlines use?
What restrictions were made due to covid-19 pandemic?