Vietnamese Egg Coffee: Tastes Amazing!
Famous American media-portal, BuzzFeed published an article, with 17 different ways to make a coffee from all over the world, which are worth trying. And the number one position was for Egg Coffee from Vietnam.
What is Egg Coffee?
According to Wikipedia, Egg Coffee is a Vietnamese traditional coffee drink, which is made of ingredients, such as:
egg yolks
coffee (Robusta)
condensed milk
sugar
Apart from yolks, all the other ingredients look familiar to fans of the drink from all over the globe. But unusual ingredients like egg yolk give a  very special taste to the drink.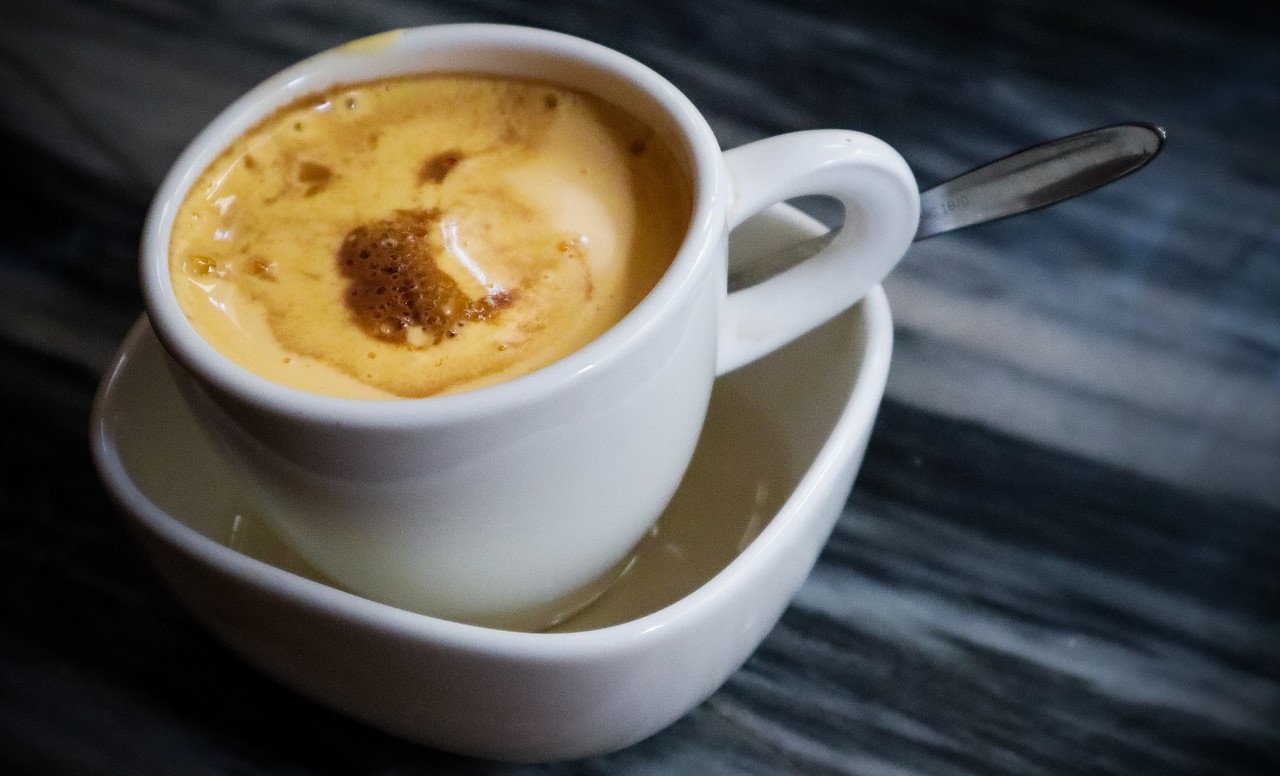 How Is It Made?
As all the ingredients are plain, the preparation process is also not that difficult. But still, it requires some agility and experience. To get the best taste, you need to use Vietnamese coffee of the highest quality and also (which is maybe even more important) – only fresh chicken eggs. o make a coffee, mix the egg yolk with condensed milk and add the mixture right into your cup.
What Does It Taste Like?
Lovers of coffee all over the world gave this drink its  special name, which sounds like "Vietnamese Cappuccino." The mixture of ingredients gives the drink a sweet and bitter taste at the same time, which is an unusual experience to try.  t It is better to drink coffee with egg yolk k hot, but, you can also find a cold variation with ice added in the cafes of Vietnam.
What's In The Background?
Egg coffee became first known and gained its popularity in Vietnam (here comes its 2nd name "Vietnamese Coffee"). It happened in the middle of the 20th century. It is considered to be an invention of Nguen Wan Giang, who used to work as a barman in a 5-star hotel. This hotel was often hosted by people from different countries, including celebrities, and some other rich and famous people.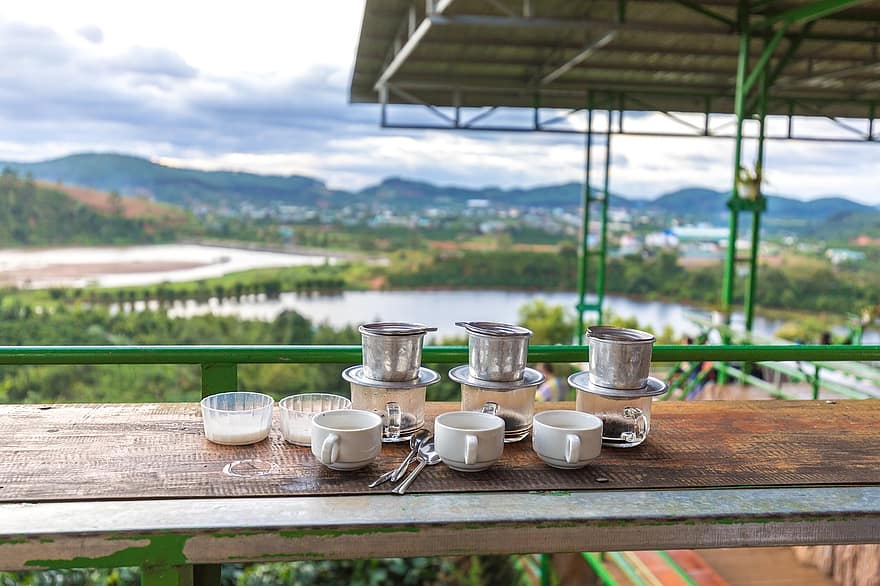 So to impress them,  Wan Giang decided to give a brand new taste to the cappuccino, which was widely known in European countries. He started to add whipped egg yolks. The guests appreciated this new taste of coffee and started to adopt this variant in Europe. So, for example, in Italy, there's now a coffee drink called "Uovo Sbatutto," one of the variants of egg coffee.
Where Can I Drink a Cup In Vietnam?
The culture of eating and drinking is more developed in the central parts of any country, mostly in its big capitals and big cities. The same goes for Vietnam. If you come here to enjoy Vietnamese Coffee with eggs or traditional street food, it is worth visiting two major cities in the country – the capital Hanoi and Ho Chi Minh City, where egg coffee is served.
Cafe Giang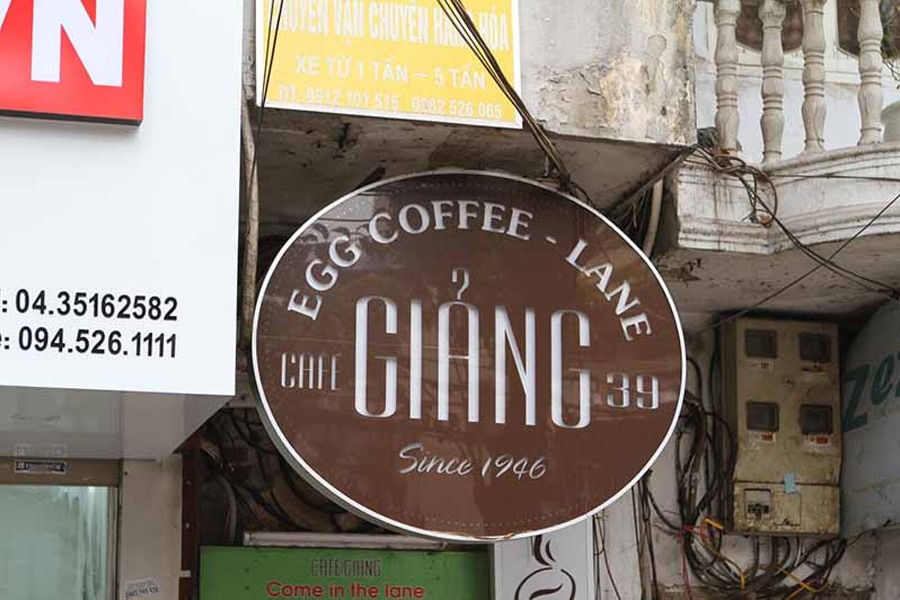 Café Giang is a very old café in Hanoi. It's history dates back to the middle of the 20th century, which is the exact time that Vietnamese Coffee was invented. In this café, you can try all types of traditional Vietnamese foods and drinks, including Egg Coffee.
Here, there are two variants of the drink. The hot one is more like Nguen Wan Giang's coffee, with a little bit of caramel taste, close to traditional cappuccino. The other variant – with ice added, is served cold and has another taste, familiar with creamy tiramisu.
Café Lam

Another old café in Hanoi with a great traditional background. The first owner, Mr. Nguyen Lam (here you have the café's name), was a great fan of different artworks. So among visitors to his small café, there were often artists. When they didn't have money to pay, Nguyen Lam accepted their work as payment for a drink. With time, Lam has got a huge collection of artwork, which are all displayed in the café as part of the interior. Now, besides works from the past, the collection includes several artwork from modern Vietnamese artists.

If you are going to Hanoi, check the best hotels there!

[tp_hotelmap_widget coordinates="21.0245, 105.84117″ width=500 height=250 zoom=12 subid=""]

But the café is not only famous for its collection of artwork displayed. It is doing well by making great coffee. And it's not surprising that egg coffee is one of the most popular choices of international tourists, who often drop in.
Cong Caphe

Let's move to Ho Chi Minh City. Cong Caphe – a huge café right in the middle of Ho Chi Minh City is always full of people. Foreigners especially love this café for its cold coffee with coconut milk, but here you can also try more than 25 other types of coffee drinks, among them, of course, is egg coffee. Here it is served both hot and cold.
Trung Nguyen Coffee
This is one of the most popular coffeehouse chains, not only in Ho Chi Minh but in the whole of Vietnam. Some even compare it to American "Starbucks." Prices here are not always cheap, but for your money, you get the best possible taste of the drink. Here you can try close to 10 variants of egg coffee, from the traditional one to those with vanilla, honey, and creamy cheese added.
How Can It Be Served?
In the first traditional Vietnamese recipe, there were only four ingredients: coffee, sugar, condensed milk, and egg yolks. But those Europeans who came back home with stories about the wonderful coffee drink from Vietnam started to change the recipe over time. The idea was rather simple: to preserve the original unusual taste of the Vietnamese drink on the one hand and to make it more "European," which would be closer to those coffee drinks that already exist in domestic cultures.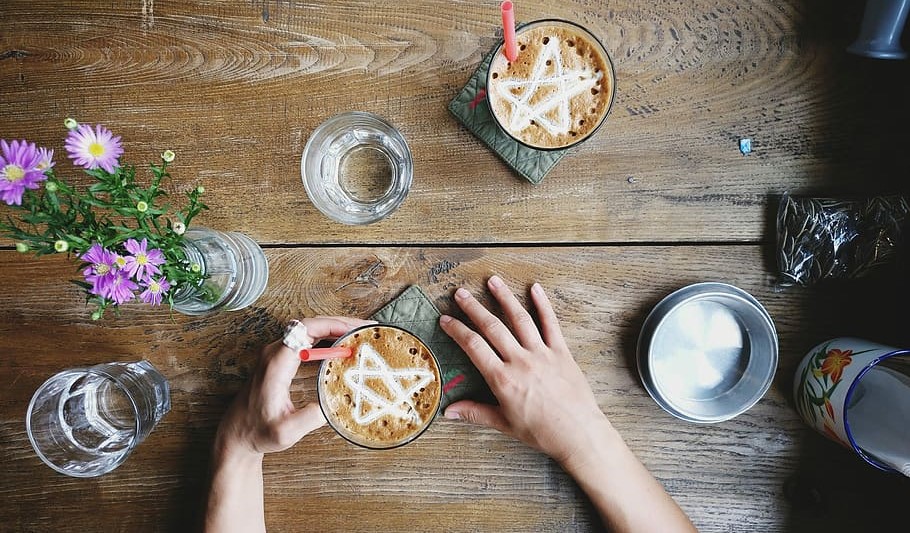 So the idea was converted by adding different ingredients to the recipe. The most common were butter, creamy cheese, and vanilla extract instead of sugar.
With time, even Vietnamese cafes have changed the traditional recipe,  and now besides traditional Egg Coffee, you can try out some of the variations.
Egg Coffee Recipe
There are a lot of recipes for this drink. Let's take a look at one that would be great for those who are keen on everything sweet. Besides condensed milk, there is some honey, which gives an additional sweet taste to the drink.
Ingredients:
Robusta coffee (30 ml)
1 fresh chicken egg (both yolk and white)
Condensed milk (3 teaspoons)
Sugar (1\2 a teaspoon)
Honey
Hot water
Separate the yolk from the white. Add a little bit of honey and whip it. In another cup, do the same with the egg white, sugar, and honey. Pour the condensed milk in a glass cup. Make an espresso according to your usual recipe and pour it in the glass with condensed milk. They also pour the yolk mixture, and finally,  add the white mixture on top. If you want your drink to stay hot as long as possible – put the cup into a deep plate filled with hot water.
Is It Safe Enough To Drink More Or Less Frequently?
There's nothing wrong with adding eggs into a cup of coffee, but ensure that you use only fresh eggs and coffee of the best possible quality (be especially careful with eggs). Using raw eggs, which are not fresh, is dangerous, but there's nothing wrong with adding it into a coffee drink.
This drink is made with Espresso coffee, which is made with hot water. We don't speak about 100 degrees Celsius, but still something like 90-92. Cooking eggs require thermal processing, close to 70-75 degrees. As it is clear – it is comfortable enough. So keeping that in mind, you can forget about any salmonella danger, just make sure you do everything properly.
FAQ:
Would it be ok not to use cappuccino, but other variants?
Is sugar an obligatory ingredient?