Ba Na Hills. Amuzement Park On Top Of A Mountain
Ba Na Hills is a famous attraction in Vietnam. It is owned by a large entertainment company – Sun World. This park is a popular place to go, both for Vietnamese and foreign tourists. This park is even more popular now due to the recent addition of a new attraction – the Golden Bridge.
In this article, we will talk about the attractions of Ba Na Hills and some reasons to visit it.
General Information
Check out the video, it looks awesome!
This is a large theme park, located near Danang City. It was built by Sun World – a landscaping company that builds resorts and generally works on improving places and making them more hospitable. Sun World built it in order to make Danang city a better tourist attraction, and with great success. Before the park was built, only a few hundred people visited Danang each year, but after it was built, people began arriving in their tens of thousands. So now Ba Na Hills is a widely known and visited attraction.
The park definitely tries to look French, and this is understandable from its history – it was founded by the French in 1919. However, there are some Vietnamese pagodas in and around the park, which you can also visit with the same ticket.
Currently, some places, like the restaurants, are closed because of the pandemic, while other places will be reopening soon – to check on COVID19 information, you will have to look at the Sun World site or the site about Ba Na Hills. However, the restrictions are small and do not apply to most of the attractions.
Now that there are not many other tourists because of the pandemic, the attraction will be mostly empty, so you will see few other tourists there. Therefore, if you are able to get there, you should be able to take some very unique pictures and have a better experience.
Location
The park is located in Vietnam, near Danang City. It is built in the mountains near this city and offers a great view. The park has many roads going to it and is easily accessible at any time.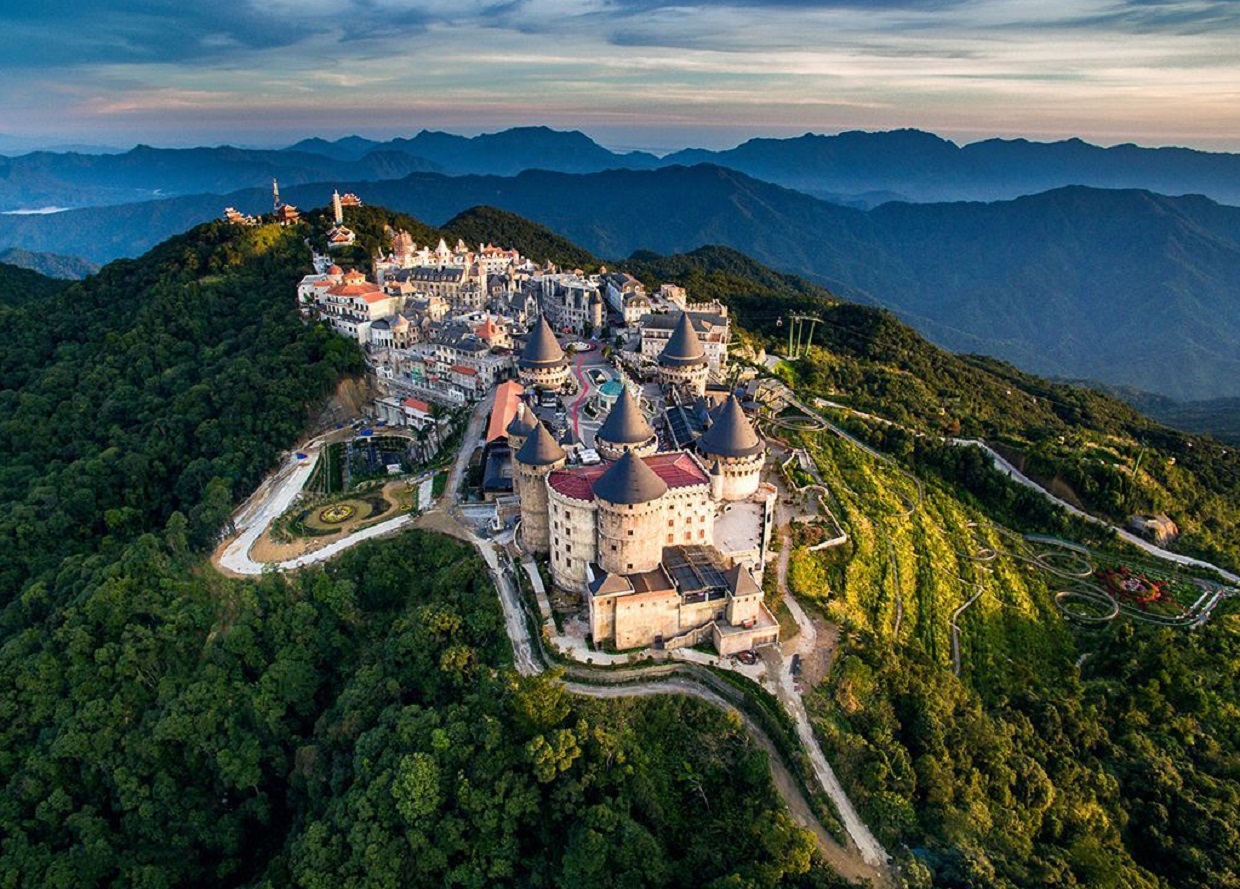 Ticket Information
Tickets for this park can be bought at a stand near the entrance for 750,000 dong, but that is not the best way. It is much more convenient to buy the tickets on the internet site, where they are offered for 728,000dong. You also avoid a lot of hassle and save much time by ordering online.
Working hours
The park is open every day from 7:30 AM to 9:30 PM. You can come to the park any day of the year.
Website / Social Groups
The place has its own website, where you can read more about it and also pre-order tickets. The attraction is also well-known among tourists who like to visit Vietnam, so it will be commonly discussed.
There is a lot of information about Ba Na because many people write about their experience in social networks, like Instagram or Facebook.
How to Get to Ba Na Hills
Taxi
The recommended taxi company is Vinasun, and its cars will take you just about anywhere, while the drivers are friendly and do not try to cheat customers. Other taxi services are not recommended because they will try to charge too much money, and they don't always understand spoken English.
Rent a Car
Renting a car is another popular way to get there, and many businesses allow people to rent cars to get to the park.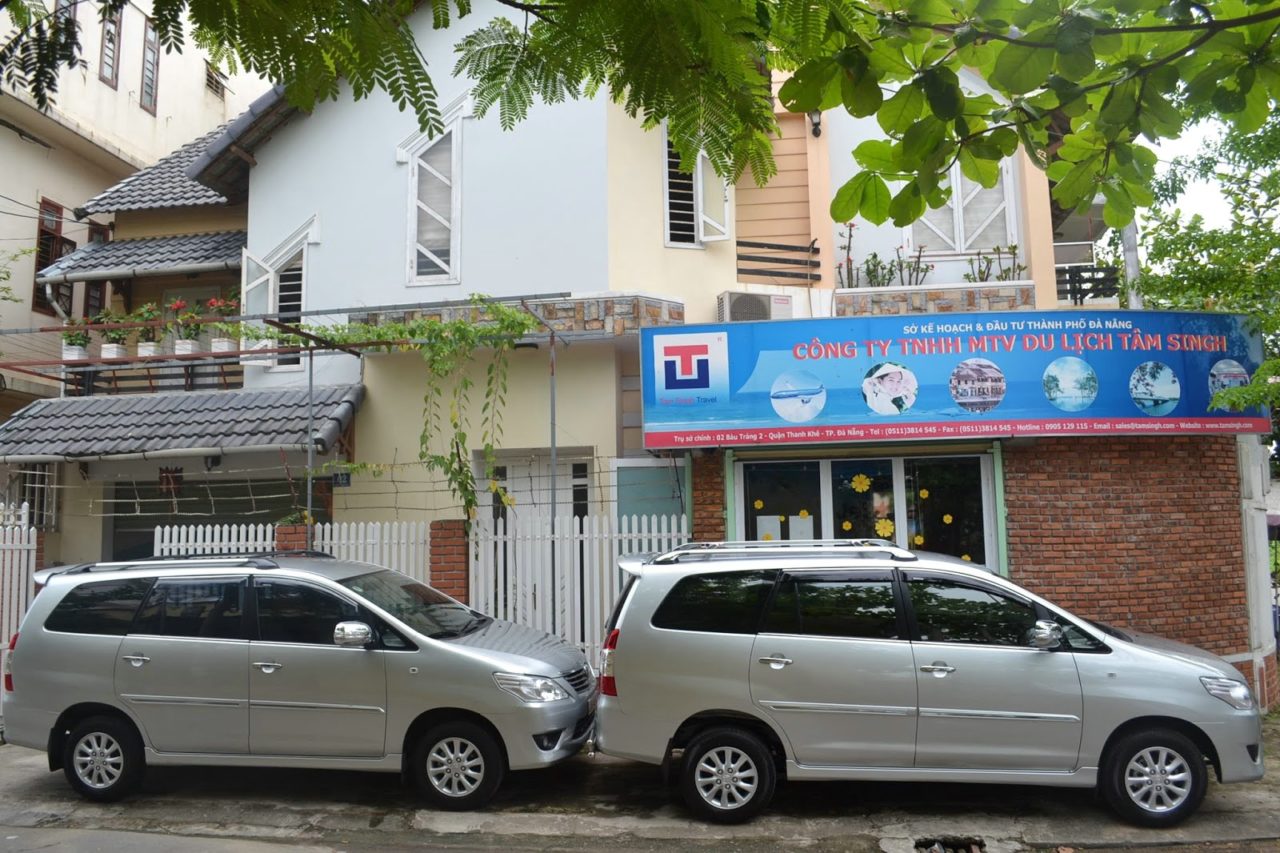 Rent a Bike
Renting a bicycle or motorbike is also a good way to get there, and if you are alone, then a bike will be the cheapest route there.
Buy a Tour
A tour has its pluses and minuses, and you can order one for a small fee. Whether you want one or not – that is a different story.
A tour is good because you do not have to wander around on your own – everything is pre-planned. However, you are not allowed to go where you want, so that is a bad point.
What to Do
There are many attractions to do in this park and below, we will cover the main, most important ones.
Cable Car
This park is home to the longest continuous cable car ride – it is a little over 5 kilometers long, and this makes it the longest one in existence. The cable car offers some wonderful views, and you can simply enjoy it or take some pictures, which look awesome even through the glass.
The view is great too, and there will be many forests and spectacular cliffs to watch as the car goes up.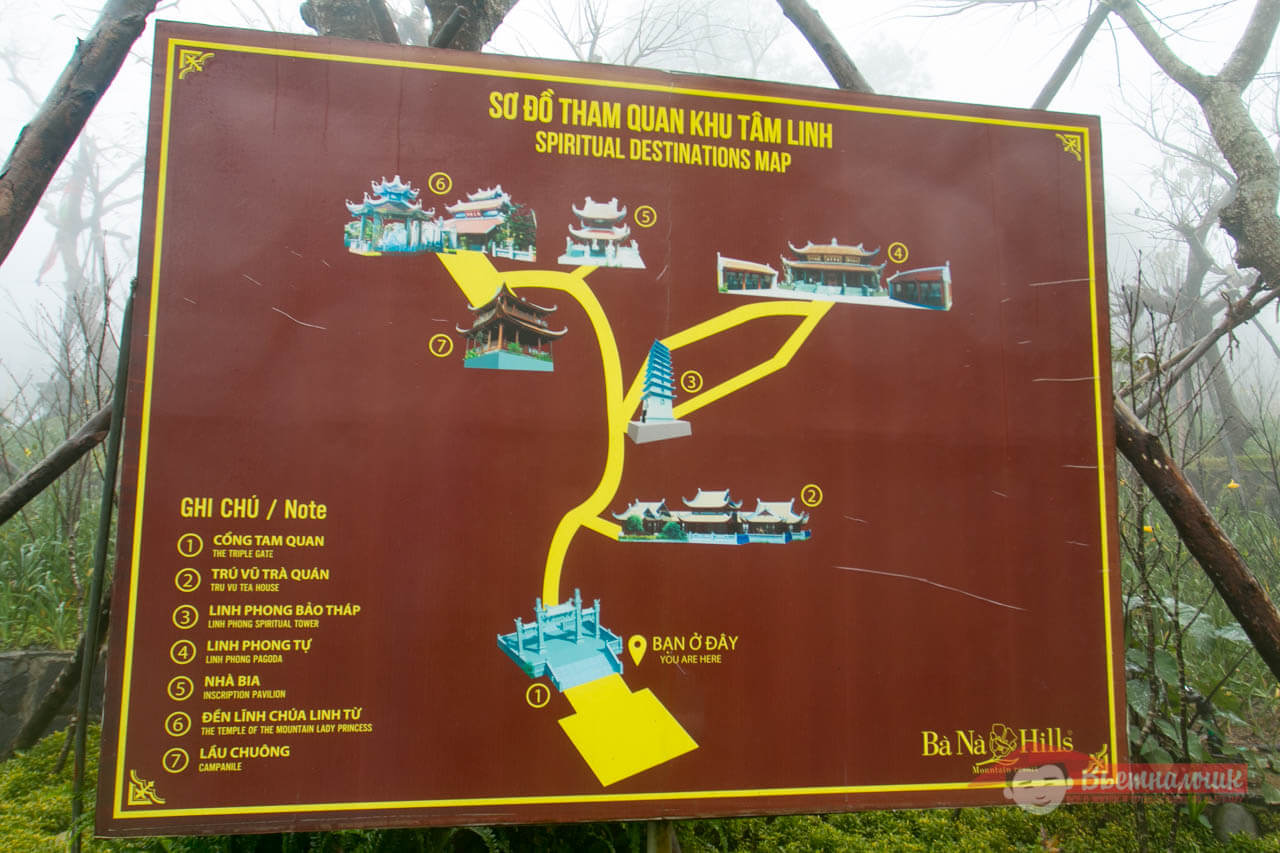 The cable cars are safe, but when they start moving, many people experience a panic attack, especially if they are looking through the windows at that time. If you are afraid of heights, it is advised not to look through the windows and to probably skip the ride.
However, if you are OK with heights, go for it. It will give you a one-of-a-kind experience.
Stroll Through the French Village
The French Village is a very realistic replica of a real colonial French village. It commemorates the years that the French were living here. The place is very clean and beautiful, and, like all other attractions in the area, is a great place to take pictures. The village is quite large, and there is a full-scale chapel there, designed as a Medieval church.
The village is fairly large, and there are many streets there, so you will have many interesting vantage points for photos.
The area is also home to the only hotel in Ba Na, where you can stay for the night. It is pretty expensive, but it is worth the money if you want to witness the sunrise and sunset.
The area is very interesting, but now that the park has become very famous, it is getting very crowded. During the day, many people come here to take selfies, and then the site is not very comfortable to visit. It is better to come here in the morning or evening.
There is a flower garden nearby, where there are over 100 different species of flowers. All plants are on display, and you can take pictures and smell the fragrance. Both the Village and the flower garden are worth a visit, and both kids and grownups will find a lot of interesting things to do there.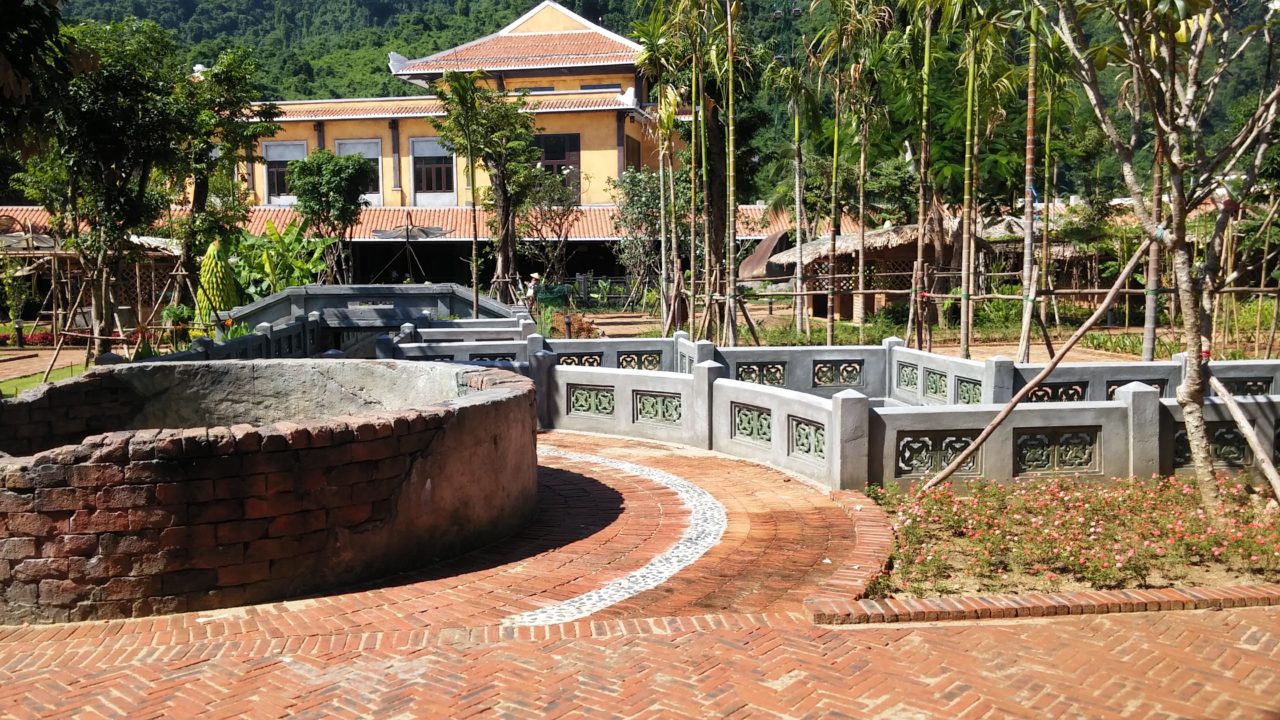 Visit the Wax Museum
There is a museum, a short way from the park, where you can see life-sized sculptures of famous personages. There are many historical figures there, and also many sculptures of movie and book characters.
The entrance fee is pretty small – only 100,000 dong and the museum is worth going to. However, some of the figures look a bit off and do not really resemble the people they were based on. Still, the museum is worth going to.
Ride the Alpine Coaster
There are two toboggan rides in the park. They are similar, but both go to different routes. The toboggans can be controlled by the riders, and you can decide how fast it goes.
There is usually a long line for the toboggan rides because many people want to go there, especially children. So you might have to wait a long time before you are admitted.
The ride is fun once you get to it, so it is worth a visit.
The Drop Tower
This is an attraction inside the fantasy park. It includes carousels and rides that are intended for both kids and grownups.
Golden Bridge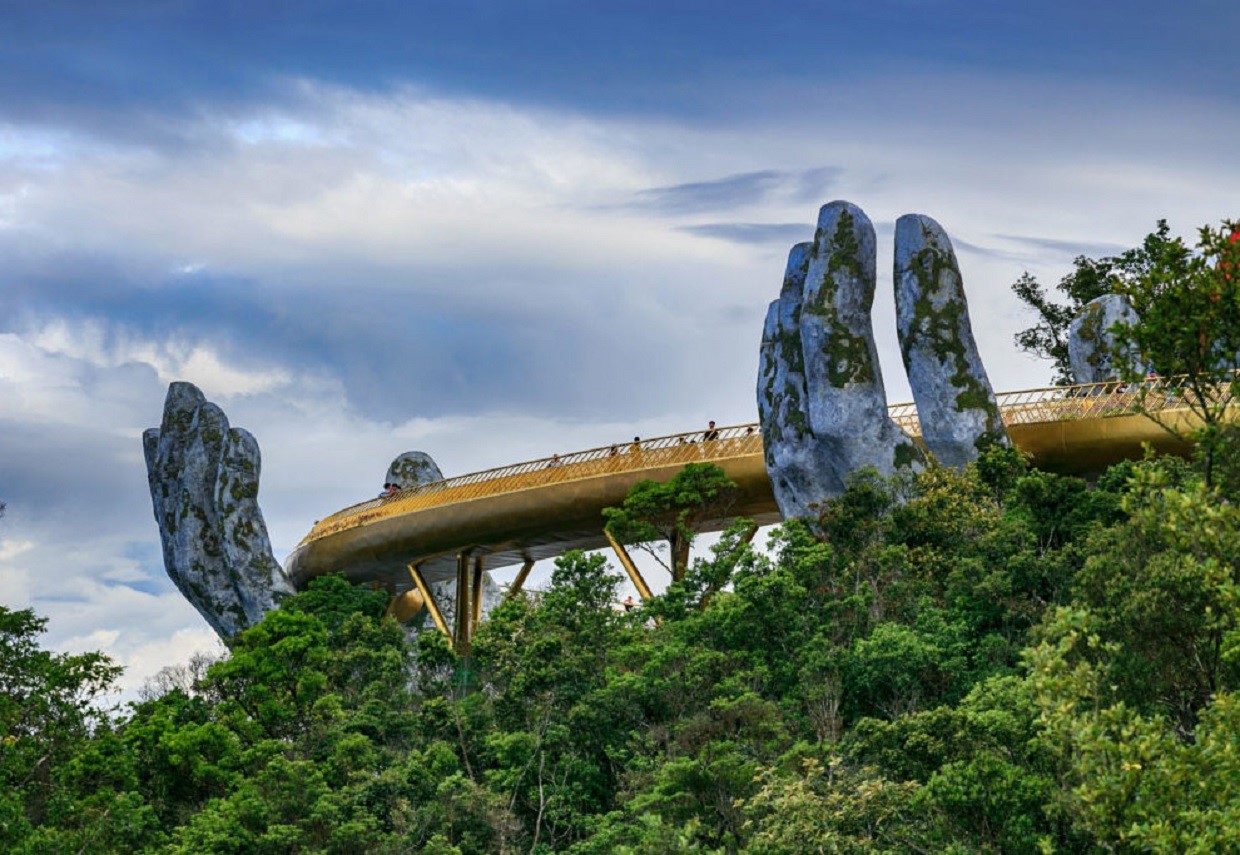 The Golden Bridge is the most scenic construction in the whole park, so it is the thing that draws the most visitors to the area. The bridge was built in 2018 and since then, it has been drawing tourists
The bridge is 150 meters and the most interesting parts of the bridge are the huge "stone" hands holding it up in the air. In reality, the hands are made of fiberglass, and the bridge is held up on steel struts.
The bridge is considered a great place for selfies and can be seen from the cable cars.
Fantasy Park
The fantasy park is a large area with multiple attractions for both kids and grownups. There are many diverse attractions, including rides, a dinosaur show and many different games and activities.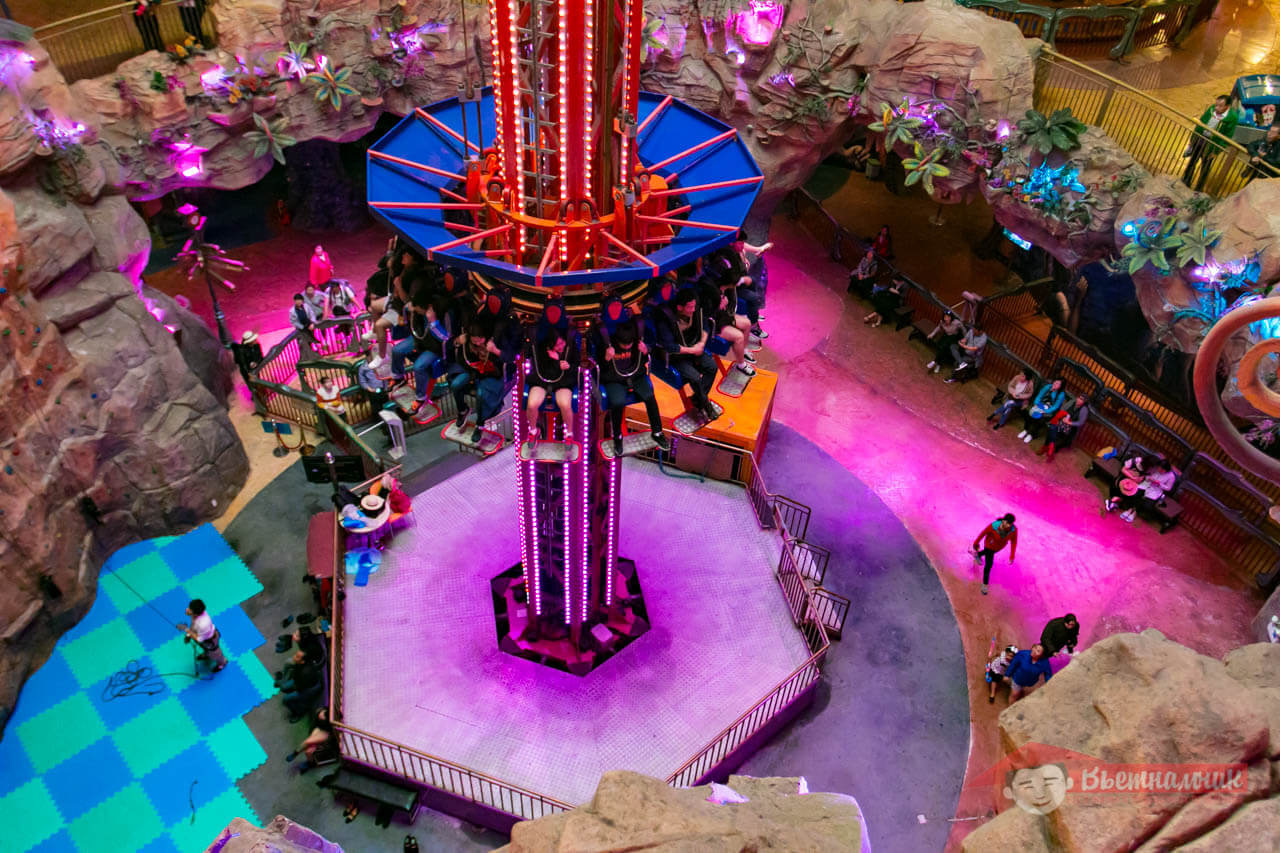 Linh Ung Pagoda
This is a secluded pagoda located on a tall cliff. This is the highest point of the park and on cloudy days, you can witness the clouds below yourself, so this is also a great place to take pictures. You also get an unforgettable view of the surrounding area.
Here, you can most probably be alone if you came in the morning or evening. This place is worth a visit because it is free and gives you a great view.
Debay Wine Cellar
This is a wine cellar of the same type that the French used to store wine in for hundreds of years. The cellar is not there for show – it is actually used to store real wine, and there are some samples of wine up to 100 years old there. The wine can be tasted and is sold there too.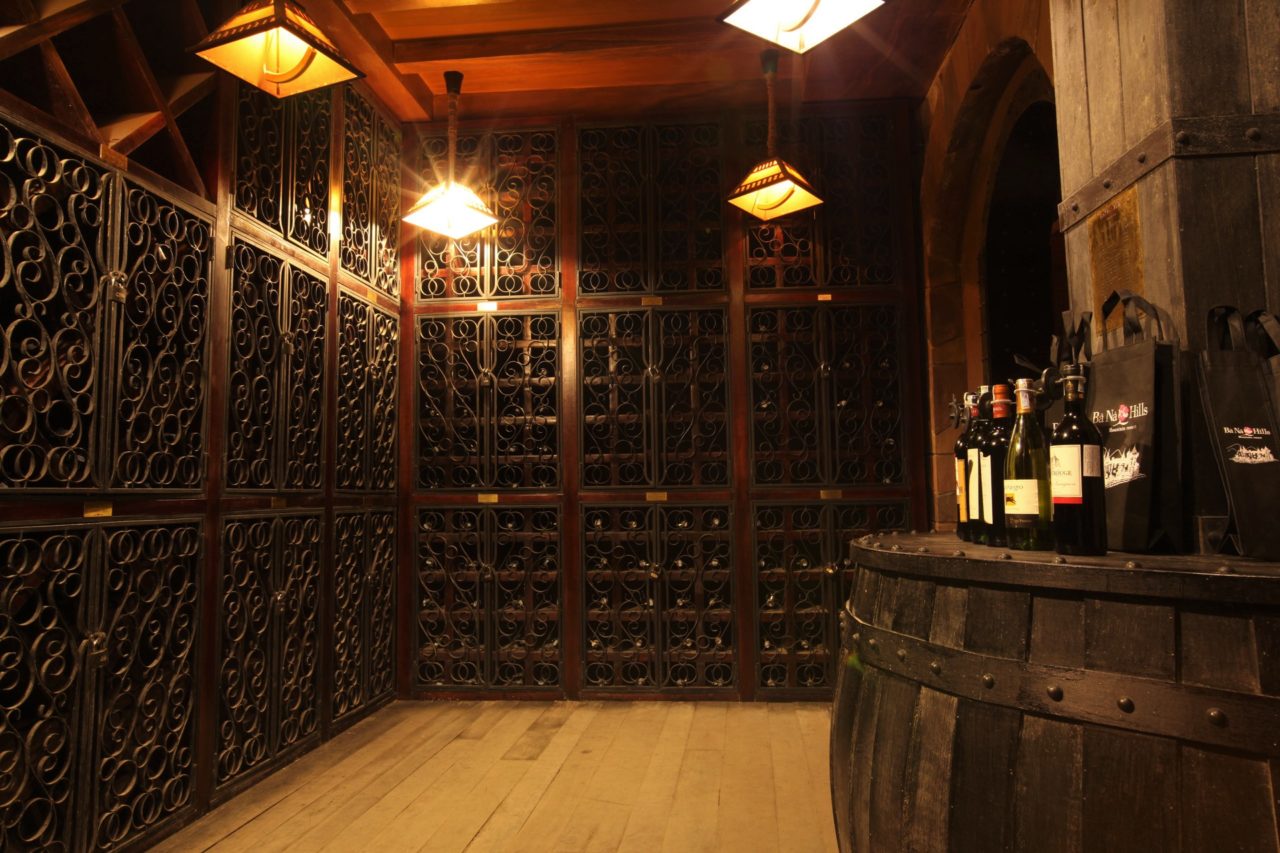 The wine cellar is built into the side of a mountain near the French village and is a short walk away from it.
The temperature inside the cellar always stays between 16 and 20 degrees, which is the best temperature for wine.
Where to Eat in Ba Na Hills
There are many restaurants and buffets in the park, and you will have plenty of meals to choose from. However, remember that most buffets offer the same meals, so if you have been to one, you can pass by the others – they will have the same foods there.
And if you want to choose your own food, you can book meals beforehand over the Internet or with the ticket.
The best restaurant to visit while you are there is the Arapang restaurant, where you can have many unique meals. They have Vietnamese, Korean, and many other cuisines, and you will have a long menu to choose from. However, many customers have remarked that the restaurant serves a few dishes, labeled as different foods. You will probably just get the same food with a different sauce or spice. Nonetheless, it is worth visiting because the food there is tasty.
You can also eat at the Mercure Hotel in the French Village, but only if you also rent a room there.
Aside from buffets, there are many fast-food restaurants and stands with hot dogs and other quick meals. They are a much cheaper option than the buffets and judging by the reports of people who visited, the food is actually pretty good.
Be warned, that some eating places are closed due to COVID19, and you will probably not be able to eat out.
Accommodation at Ba Na Hills
There is only one possible place to stay there overnight, and that is the hotel in the French Village. The hotel is called Mercure Danang French Village. It is considered a four-star hotel, and even though it costs a lot to rent a room there, it is totally worth the price. You can rent a room there and also eat there too. You will get breakfast, lunch and dinner there.
There are no other places to stay overnight in the theme park, but you can go back to Danang city, where there are many good hotels and places to stay.
FAQ
How much is Ba Na Hills entry?
What time does Bana Hills open?
Can you drive to Ba Na Hills?
Is Ba Na Hills worth a visit?
What should I wear to Bana Hills?
How much is a taxi from Danang to Ba Na Hills?