Massage in Nha Trang (Vietnam) – Types, Places, Prices
What does everyone normally want to get while on vacation? Right you are! To get as much pleasure as possible. And could you imagine something more pleasant than a relaxing massage after a long and absolutely exhausting trip? Those are the things to be learnt about massage in Nha Trang.
Sure, Vietnam is not as famous for massage as Thailand but you can get plenty of pleasure here and – what's the most important – at a reasonable price.
Why Choose Vietnamese Massage?
Vietnamese massage therapists use 100% natural stuff while doing massage that is one of the advantages of healing treatment you'll have in Vietnam. You'll definitely appreciate their usage of tropical fruit, different plants, seaweed, collagen, making your skin more elastic. Masks and body wrapping contains essential oils that let you feel much better. Hot stones will warm your back up and make it healthier.
Massage prices in Nha Trang vary from $5 to $20, then, this treatment is available for everyone. On the internet you can find a lot of good feedback that tourists left after visiting massage centers in Nha Trang. But you'd better to watch out for places that you know little and go to the highly recommended massage centers.
Types of Massage
There's no surprise that massage in Nha Trang is very popular – it's famous for its good quality and low price. However, you should know exactly where to go to get an excellent massage and not to get disappointed with it.
In Nha Trang city you can choose from a great variety of massage:
therapeutic massage;
sports massage
acupuncture (or needle therapy);
hot stone massage;
massage of particular body parts;
professional blind massage;
chiropractic massage;
massage with aloe vera;
and other types.
Therapeutic Massage
Therapeutic massage is good for reducing and/or removing any pain, soothing different illnesses; it's effective for particular body parts and for holistic body treatment. Therapeutic massage is prescribed as a part of treatment after having trauma or surgery.
Sports Massage
For those who prefer active recreation and those who like it "harder".
This type of massage will be especially good for those who do sports while on holidays, go to gym or simply prefer to have hard massage sessions.
SPA-Treatment
It includes Vietnamese full-body massage made with or without essential oils, and with hot stones. Relaxing gentle massage accompanied with nice music is made with different oils and fragrance by two or even four hands.
The cost of such massage varies from 100 000 to 250 000 dongs (about $5 – $12.5).
Massage of Particular Body Parts
Those who would like to pay more attention to a particular body part can choose:
foot massage;
back massage;
head, neck and shoulder massage;
and massage of other body parts.
This massage normally lasts from 45 to 60 minutes and its cost starts at 100 000 dongs.
Professional Blind Massage
Blind massage is extremely popular in Nha Trang. It's made by blind massage therapists who completed a special massage training. A blind massage therapist is believed to feel better any tension in human body, such person can work more effectively on problem body areas. Nha Trang's blind massage therapists like talking to their clients, many of them know several words on English, Russian, Chinese and try to cheer you up in different ways. You are expected to tip them in return.
Chiropractic Massage
You should definitely be attentive if you decide to get a chiropractic massage session. Actually people who haven't got a medical massage certification haven't got the right to do it. So if chiropractic massage is offered in a massage center you should learn as much as possible about their massage therapist: where he/she is from, what kind of certification he/she has got, which training he/she has completed. Then, you'd better choose large massage centers that are known in the area and care about their reputation. Here you can be 100% sure nothing bad will happen to you.
Massage for Sunburn Healing
Imagine: you came to a hot sunny country for a holiday, spent the whole day in the sun, and next morning you found your skin sunburned. A very common situation, indeed…
Well, if you couldn't avoid this, the best solution is to get a relaxing massage with aloe vera. It removes the pain you've got because of sunburns. You'll definitely feel your skin refreshed with aloe vera oil.
Actually there are several things that make massage effective: your own mood, a massage therapist's skills, finally, how friendly receptionists are!
Sometimes you can get to massage centers where sex services can be offered. Sure, massage won't be excellent there – it's not their main specialty.
Where to Get a Good Massage in Nha Trang?
We've made a list of the best massage parlours and SPA treatment centers in Nha Trang and marked these places on the map:
According to the price, massage centers in Nha Trang particularly and in Vietnam generally can be divided into four types:
the most expensive ones (located in expensive hotels) – more than $20 for a massage session;
expensive ones (can be found in the main streets in Nha Trang) – from $15 to $20 for a massage session;
cheap ones (blind massage included) – from $10 to $15 for a massage session;
very cheap ones (massage is made on the beach, actually it can be hardly called massage) less than $10 for a massage session.
Thap Ba Hot Springs
The Thap Ba SPA is very popular because of its hot springs. Visitors can have mineral mud baths here as well as get hot mineral water therapy. By the way, different options are available: you can choose communal baths or private ones, may be, you'll prefer a VIP package. Anyway, you can cool down in a swimming pool after having baths as well as have a massage jet streams or lie on a chaise lounge in a picturesque garden. If your service package doesn't include massage you can order it later.
I-resort Hot Mineral Spring
This is a SPA-resort in Nha Trang near the Cai river. It takes a bit longer to get there from the city center then to Thap Ba hot springs. I-Resort has been recently built but already got popular especially with Chinese tourists. The service package cost here starts at $5. You pay this money for having a mineral water shower, swimming in I-Resort's communal pools (there are plenty of them here) and spending the whole day at the resort's area. Massage can be extra ordered or included in your service package.
100 Eggs Mud Bath
This SPA-complex includes two mineral water swimming pools and plenty of mud baths for different number of people. 100 Eggs Mud Bath differs from the other hot spring complexes in its original theme design – each bath is made in the shape of an egg.
Here you can take a mud bath, swim in a hot spring swimming pool and relax in the tropical park. A standard service package costs $12
Spa Treatment in Nha Trang
In Nha Trang's European Quarter that is obviously the city's tourist center you can find a SPA treatment center offering massage almost at every turn.
Let's have a look at the top-3 Nha Trang's best massage centers.
Sen Spa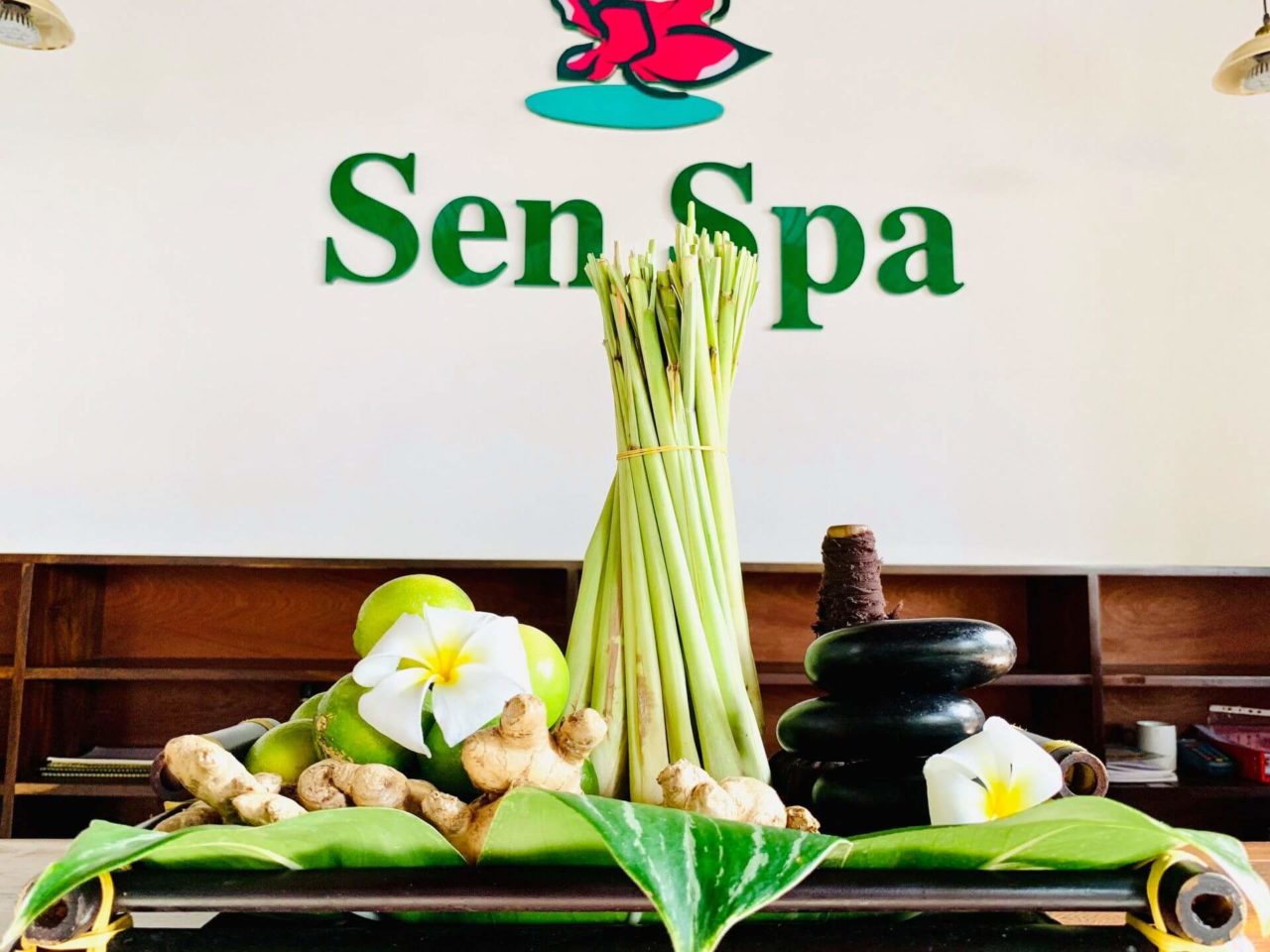 That is number one in the list of SPA treatment centers in Nha Trang. Plenty of satisfied clients can prove it. Here you'll find friendly staff speaking English.
One hour massage session will cost about 450 000 dongs (about $15).
Manu SPA
Working hours
: daily from 10:00 to 22:00
Website
:
https://www.manuspa.com/
Address
: 26B Tran Quang Khai Street
Phone
: +84 124 891 0001
As we appreciate a lot good service and high quality massage here we would like to say several words about the massage center Manu SPA where real professionals work.
The owner of Manu SPA told us that all his staff completed special massage courses and they improve their skills both in Vietnam and in Thailand. Some of them are not only experienced in massage but also have got professional medical degrees. It mainly concerns chiropractors.
Manu SPA is one of a few massage centers where you'll get a good sports massage without disastrous results for your spine.
Spa on the Beach
Address: 100 Tran Phu | Central Park next to Story Beach Club
Working hours: form 9 a.m. till 8 p.m.
Another famous massage center is Spa on the beach that is located in Central Park.
Blind Massage
This type of massage is quite popular in Vietnam. Blind people are specially trained in Da Nang city. Blind massage therapists feel better a human body, so then, they are extremely attentive to different injuries a client may have.
One of the most popular Nha Trang massage parlours where blind massage therapists work is the blind massage center Moskva that is in the European Quarter, not far from the restaurants Ganesh and Rock cafe, on the third line.
You can get here both massage of a good quality and an excellent service. Also, it's easy to get to.
The price is available – the cost of one hour traditional Vietnamese massage starts at $4.5.
Average Prices for Massage in Nha Trang

The table below shows a suggested list of massage prices in Nha Trang (as in the case of the massage center SPA on the beach that is in Central park). The prices in massage centers for foreigners don't differ a lot, the ones that Vietnamese massage centers offer are 20-30% lower.

[table "41" not found /]

Conclusion
To finish the article we'd like to notice while getting massage you're not only spending your time in a pleasant way but also getting your body healthier. It's a good way to relax your body and mind after that stressful life you had at home. But there's an important thing you should remember: before getting massage choose a right massage center and never doubt to ask certificates.