7 Best Restaurants in Nha Trang
Restaurants Nha Trang allow you to fully enjoy the multiculturalism of this city. Due to the fact that a large number of representatives of different nationalities live here, it is not difficult to find a restaurant where your favorite kitchen will be offered.
In this article, we tried to find the best restaurants in the city of Nha Trang, where you can enjoy delicious food, a pleasant atmosphere, and good service.
Sailing club
Address: 72-74 Trần Phú, Lộc Thọ
Opening hours: 7:30 – 02:30
Kitchen: international (mostly Russian).
Our favorite place and one of the best restaurants in the city is Sailing Club. We already wrote about it in the article "Night clubs in Nha Trang" but in addition to the dance floor with a DJ in the evenings and the Beach party on weekends, you can come to Sailing Club at almost any time of the day to try the chefs' masterpieces with a sea view.
The staff speaks fluent English, the menu has everything your heart desires, ranging from Indian cuisine to American burgers.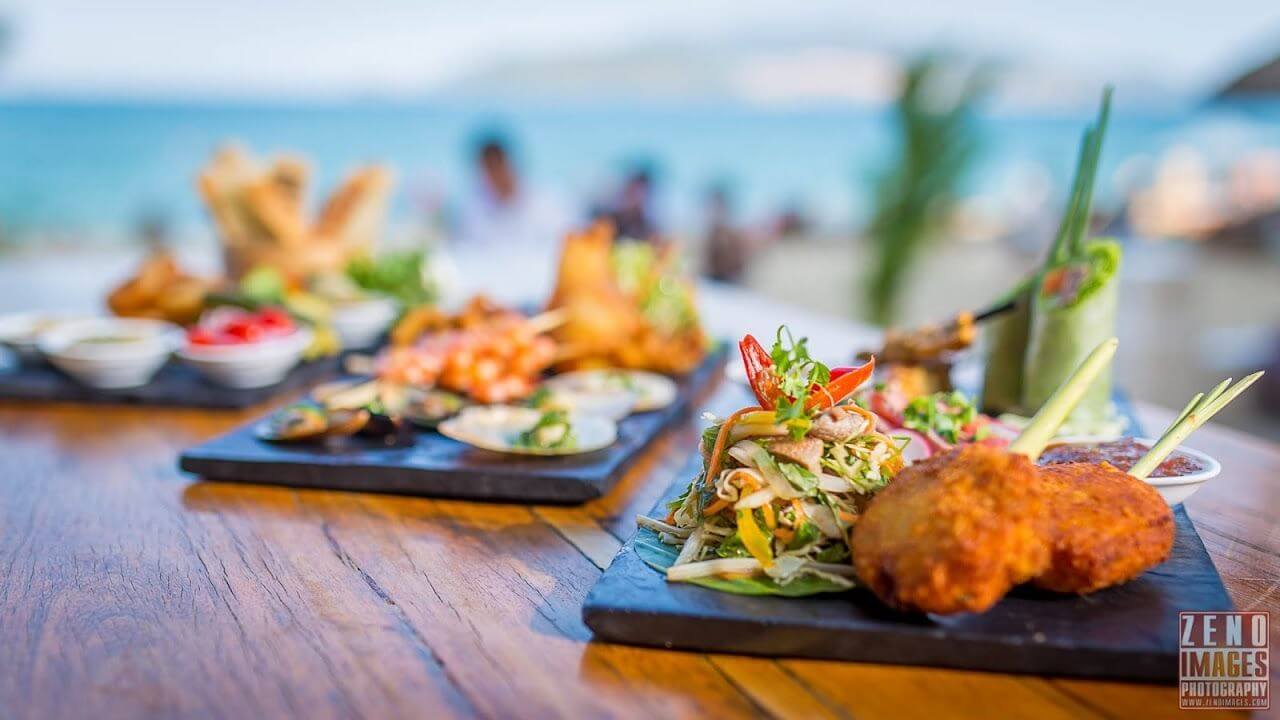 And also Sailing Club is one of the oldest places in this city. This year the club turns 28 years old!
The only negative that does not allow breakfast, lunch, and dinner here is the price. Compared to other restaurants, in Sailing Club prices are 30-50% higher.
MIX restaurant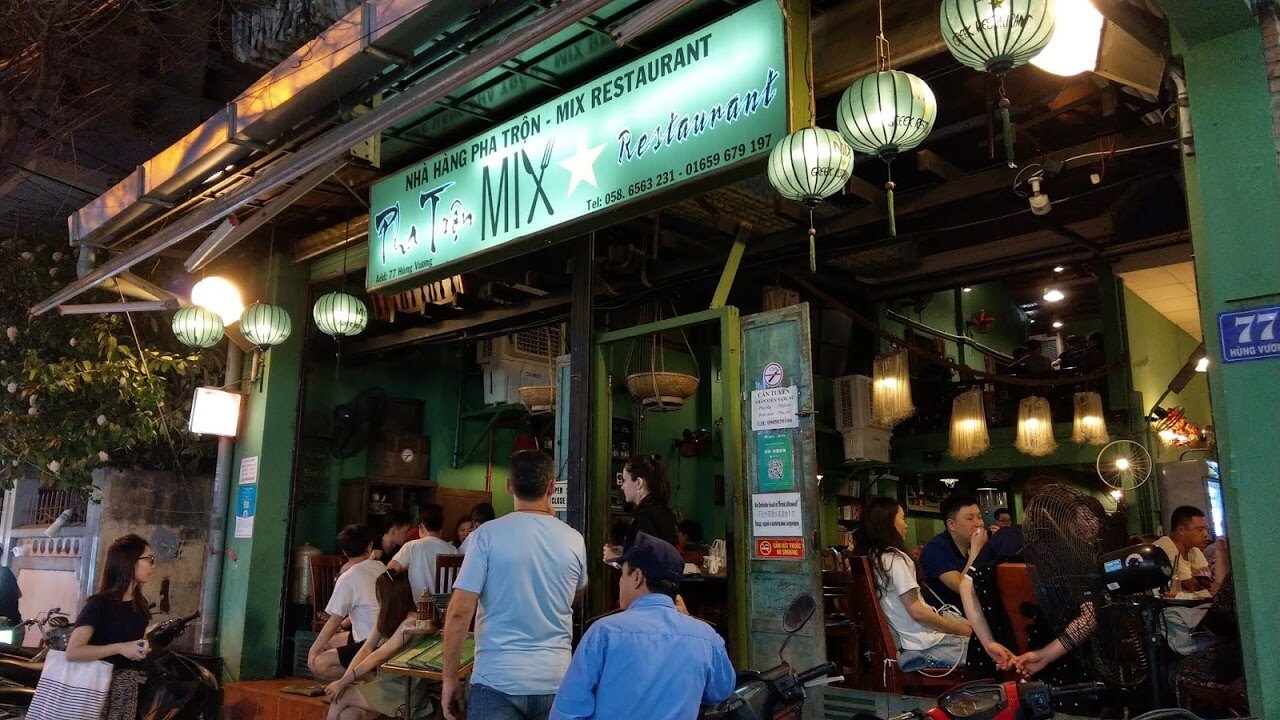 Address
: 77 Hung Vuong. (
map
)
Opening hours
: from 11:00 to 22:00.
Kitchen
: the Mediterranean, Greek, and European.
One of the most popular restaurants in Nha Trang, it is visited by almost all tourists, regardless of nationality.
The main feature of the restaurant is large portions and serving of several dishes (mix), united by a common feature, for example, a mix of meat, a mix of seafood.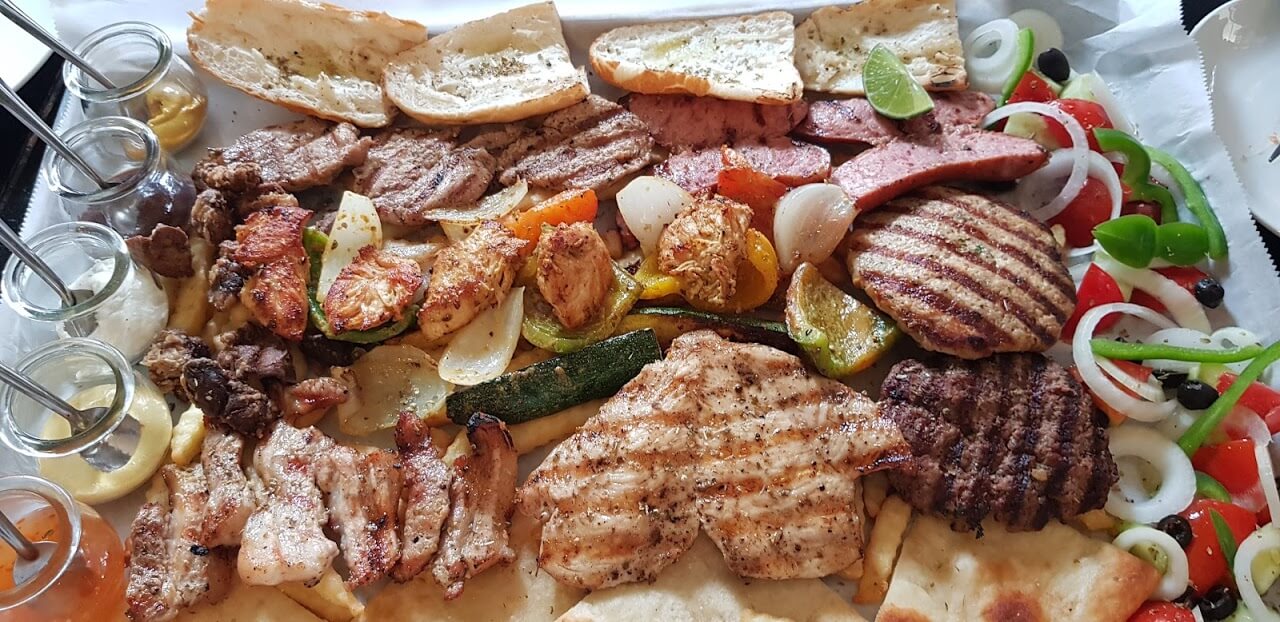 Most often, restaurant visitors order eggplants with potatoes, spaghetti, chicken, moussaka, and Caesar salad.
The restaurant has an average price level. To satisfy the family of three people will have to spend about 450 thousand dongs.
Tourists visiting this place, celebrate the simplicity of the situation, which is fully compensated by delicious food. Each guest of the institution receives a gift in the form of a small dessert. The staff working in the restaurant can communicate in Vietnamese (of course), English and Russian.
The disadvantage is the constant occupancy of the institution, so the table must be booked in advance.
Sakura Sushi
Address
: 50 Nguyễn Thị Minh Khai. (
map
)
Opening hours
: from 11:00 to 14:00, from 17:00 to 22:00.
Kitchen
: Japanese
Another of our favorite places, where we regularly indulge ourselves with delicious rolls. Returning from Russia, we appreciated the freshness of local seafood, and the same "Philadelphia" seems much tastier than anywhere else.
Ganesh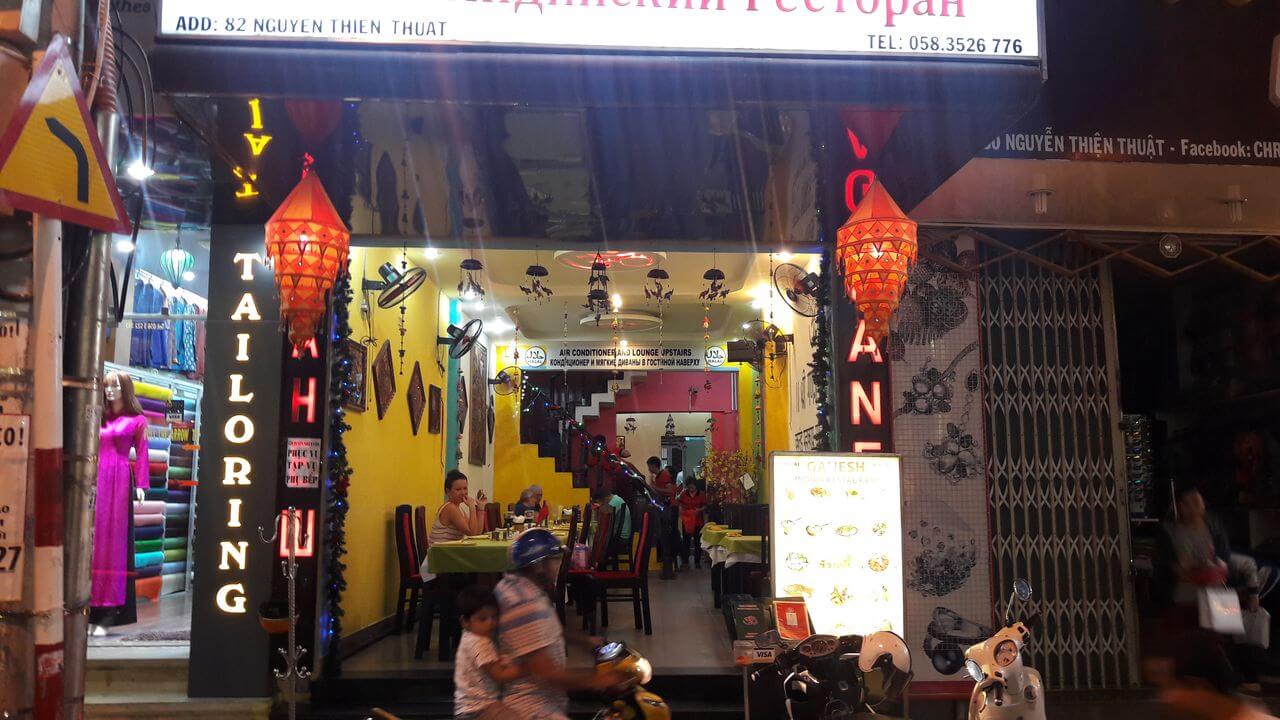 Address
: 82 Nguyen Thien Thuat Street. (
map
)
Opening hours
: from 11:00 to 22:00.
Kitchen
: Indian
Good portions and service are always on top. It will delight lovers with spicy dishes, curries, and spices. Here they take into account the particular wishes of customers – they put fewer spices and make the dishes less sharp.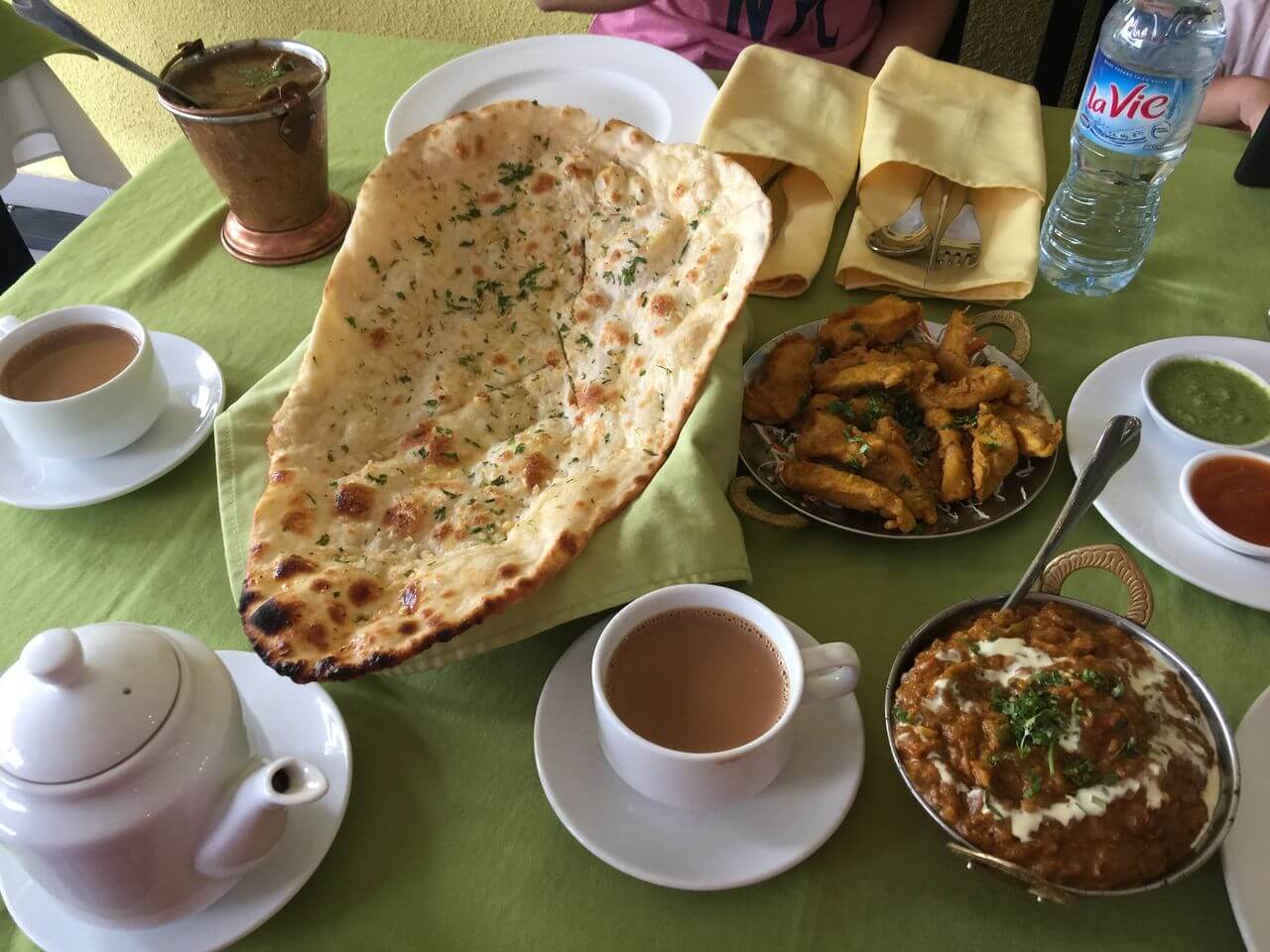 Somehow we ordered a non-spicy curry, and the waitress as often happens in Vietnam, had her ears tapped and brought us two servings of the usual. Who was in India, knows that a dish filled with the maximum amount of spices and pepper is considered common there. The most surprising thing about this is that the sharpness is not felt immediately, but after some time, when a third has already been eaten, it feels so that tears well out. Fortunately, the owner came to inquire if everything was good with us. Through tears, we explained that we had asked for completely, absolutely no pepper, and now we need at least another liter of water to calm the fire. Fortunately, the manager (and maybe the owner himself) went to meet and changed the dish.
In general, we recommend it! Be sure to order curry, naan with garlic and cheese, and Indian tea, you will not regret it!
La Cala – Gusto Italiano
Address: 172/16A Bạch Đằng, Phước Tiến. (map)
Opening hours: from 11:00 to 22:00.
Kitchen: Italian.
Another nice restaurant in Nha Trang is La Cala. This Italian restaurant we like to visit sometimes. Delicious pizza, absolutely incredible pasta, and a pleasant atmosphere make our evening remarkable.
Trained staff and affordable prices are all you can find here.
Sweet Secret Cafe
Address: 97 – 35/99, 97 Nguyễn Thiện Thuật, Lộc Thọ. (map)
Opening hours: from 10:00 to 19:00.
Kitchen: CIS/Russian/Ukranian.
Are you a sweet-lover? We've got you covered! This is the place where husbands find their wives at least several times per week. The place where the big chunk of the family's budget goes every month. The place that you can't avoid visiting if you somehow turn up in Nha Trang city center.
Sweet Secret in Nha Trang is a small nice-looking cafe where Russians, Ukrainians, and other CIS ex-residents can find the famous honey cake, napoleon cake, blini with cottage cheese, etc.
Enjoy and be ready to come back!
Rock cafe
(Temporarily closed)
Address
: 86 Nguyễn Thiện Thuật. (
map
)
Opening hours
: from 7:00 to 00:00.
Kitchen
: international (including Russian).
Just next to the restaurant Ganesh is another cozy place where you can eat and relax. In the "Rock Cafe", in addition to other cuisines, there is a large selection of dishes from our country, such as dumplings, borscht, and even kvass, which, by the way, they cook themselves. We even sometimes come to buy a bottle of kvass.
In general, great decor, elegant design in the style of rock, and appropriate music.
Conclusion
That's basically it. We hope our selection of TOP-7 best restaurants in Nha Trang will help you make the right choice and you will be satisfied.
And if you suddenly do not agree, or you have something to say, write in the comments your opinion about a particular restaurant and offer your options.
Nha Trang Restaurants Rating
Let"s vote for the best restaurant in Nha Trang. You have
3
points.